Virtus Duff & Phelps Global Real Estate Securities Fund
Virtus
Virtus Duff & Phelps Global Real Estate Securities Fund
VRGEX
Summary
The fund seeks to generate current income and capital appreciation by investing in real estate securities in the United States and around the world.
The fund is managed by Duff & Phelps Investment Management Company.
The investment process is driven by understating sector dynamics and then analyzing sector leaders offering the best investment opportunities. Then the team of generalist analysts take a deep dive in real estate portfolio and cash flow analysis to understand each company better.
The fund prefers to invest in high conviction and high quality companies around the globe with More
Price
Last Close
$34.62 ( -2.32 )
52 Week HL
$41.7 - $33.68
Expense Ratio
Top 10 Holdings
Feb 15, 2021
Company Name
Prologis Inc
Mitsubishi UFJ
AvalonBay Communities
Healthpeak Properties
Sun Communities
Company Name
Duke Realty
Equinix Inc
Equity Residential
Mitsui Fudosan
Extra Space
Total
Holding
2.52
2.50
2.41
2.32
2.26
27.06%
Manager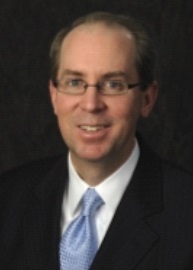 Leadership
Single Manager
| | 2022 | 2021 | 2020 | 2019 | 2018 | 2017 | 2016 | 2015 | 2014 | 2013 | 2012 |
| --- | --- | --- | --- | --- | --- | --- | --- | --- | --- | --- | --- |
| Q1 | -2.2% | 5.4% | -24.4% | 15.4% | -3.4% | 1.4% | - | - | - | - | - |
| Q2 | -13.1% | 10.3% | 11.6% | 2.3% | 6.7% | 3.1% | -100% | - | - | - | - |
| Q3 | - | 9.4% | 3.6% | 6.2% | 1.3% | 2.9% | -100% | - | - | - | - |
| Q4 | - | 2.8% | 12.7% | -4.2% | -6.4% | 5.5% | -0.5% | - | - | - | - |
| | J | F | M | A | M | J | J | A | S | O | N | D |
| --- | --- | --- | --- | --- | --- | --- | --- | --- | --- | --- | --- | --- |
| 2022 | -6.1% | -0.7% | 4.9% | -7.5% | -7.1% | - | - | - | - | - | - | - |
| 2021 | -1.3% | 3.4% | 3.3% | 7.1% | 2.3% | 0.6% | 5.1% | 2.7% | 1.4% | -1.2% | -0.1% | 0.9% |
+
Annual
| | | 2022 | 2021 | 2020 | 2019 | 2018 | 2017 | 2016 | 2015 | 2014 | 2013 | 2012 |
| --- | --- | --- | --- | --- | --- | --- | --- | --- | --- | --- | --- | --- |
| | | 0% | 29% | 16% | 29% | -6% | 19% | 8% | -1% | 14% | 29% | 0% |
Alpha
| | 2022 | 2021 | 2020 | 2019 | 2018 | 2017 | 2016 | 2015 | 2014 | 2013 | 2012 |
| --- | --- | --- | --- | --- | --- | --- | --- | --- | --- | --- | --- |
| VRGEX | -16% | 27% | -1% | 21% | -5% | - | - | - | - | - | - |
| S&P 500 | - | 29% | 16% | 29% | -6% | 19% | 8% | -1% | 14% | 29% | - |
| Alpha | -16% | -2% | -17% | -8% | 2% | - | - | - | - | - | - |