Virtus Duff & Phelps Select MLP and Energy Fund
Virtus
Summary
The fund seeks to generate capital appreciation and current income by investing in North American energy infrastructure.
The fund is managed by Duff & Phelps Investment Management Company.
The investment process looks to invest in midstream energy infrastructure C-Corporations, General Partners or Master Limited Partnerships. The investment team analyzes the production and supply dynamics in various energy exploration basins. Then the team looks to identify companies with long-term distribution contracts and cash flows.
Investment team build a high conviction portfolio of 30 to 40 securities.
More
Price
Last Close
$10.56 ( -0.36 )
52 Week HL
$11.72 - $8.01
Top 10 Holdings
Feb 16, 2021
Company Name
Targa Resources
Cheniere Energy
Plains Group
Enterprise Products
Williams Companies
Company Name
Kinder Morgan
ONEOK Inc
Hess Midstream
MPLX LP
Magellan Midstream
Total
Holding
5.42
4.00
3.89
3.83
3.69
54.76%
Manager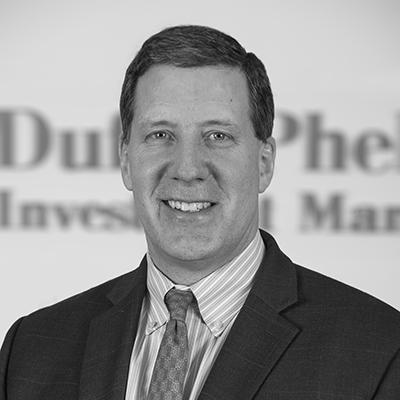 Name
David D. Grumhaus, Jr.
Leadership
Single Manager
| | 2022 | 2021 | 2020 | 2019 | 2018 | 2017 | 2016 | 2015 | 2014 | 2013 | 2012 |
| --- | --- | --- | --- | --- | --- | --- | --- | --- | --- | --- | --- |
| Q1 | 25.9% | 18.6% | -48% | 17.8% | -10.2% | 2.8% | 2.6% | - | - | - | - |
| Q2 | -2.6% | 16.9% | 34% | -3.4% | 15.5% | -7.9% | 15.1% | -100% | - | - | - |
| Q3 | - | -2.4% | -11.8% | -5.7% | 1.6% | 1.7% | 8% | -7.1% | - | - | - |
| Q4 | - | -8.1% | 22.4% | -2.2% | -21.7% | 2.3% | 2.9% | -11.9% | - | - | - |
| | J | F | M | A | M | J | J | A | S | O | N | D |
| --- | --- | --- | --- | --- | --- | --- | --- | --- | --- | --- | --- | --- |
| 2022 | 4.9% | 6.9% | 12.3% | 0.6% | -2.3% | - | - | - | - | - | - | - |
| 2021 | 5% | 6.6% | 6% | 4.1% | 6.7% | 5.2% | -4.4% | -0.6% | 2.7% | 9.7% | -1.5% | -5.6% |
+
Annual
| | | 2022 | 2021 | 2020 | 2019 | 2018 | 2017 | 2016 | 2015 | 2014 | 2013 | 2012 |
| --- | --- | --- | --- | --- | --- | --- | --- | --- | --- | --- | --- | --- |
| | | 0% | 29% | 16% | 29% | -6% | 19% | 8% | -1% | 14% | 29% | 0% |
Alpha
| | 2022 | 2021 | 2020 | 2019 | 2018 | 2017 | 2016 | 2015 | 2014 | 2013 | 2012 |
| --- | --- | --- | --- | --- | --- | --- | --- | --- | --- | --- | --- |
| VLPAX | 19% | 38% | -24% | 6% | -17% | -1% | 31% | - | - | - | - |
| S&P 500 | - | 29% | 16% | 29% | -6% | 19% | 8% | -1% | 14% | 29% | - |
| Alpha | 19% | 9% | -39% | -22% | -11% | -20% | 23% | - | - | - | - |