Vanguard Energy Index Fund
Vanguard
US
Natural Resources/Materials
Vanguard Energy Index Fund
VENAX
Summary
The fund seeks to track the total return performance of a benchmark index before fees and expenses by investing in companies across any size in the United States.
The investment process starts with a list of companies in the benchmark index and the research team utilizes quantitative techniques and fundamental analysis to identify investment opportunities.
The process focuses on companies that are involved in the exploration and production of energy products such as oil, and natural gas.
Then the research team employs an indexing investment approach to track the performance of the MSCI More
Price
Last Close
$57.1 ( -0.81 )
52 Week HL
$57.91 - $31.88
Expense Ratio
Top 10 Holdings
Mar 05, 2021
Company Name
Exxon Mobil
Chevron Corporation
ConocoPhillips
Phillips 66
EOG Resources
Company Name
Schlumberger NV
Kinder Morgan
Marathon Petroleum
Williams Cos.
Pioneer Natural
Total
Manager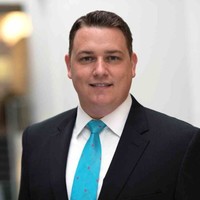 Leadership
Single Manager
| | 2022 | 2021 | 2020 | 2019 | 2018 | 2017 | 2016 | 2015 | 2014 | 2013 | 2012 |
| --- | --- | --- | --- | --- | --- | --- | --- | --- | --- | --- | --- |
| Q1 | 38.3% | 30.9% | -53.1% | 16.8% | -6% | -6.9% | 4% | -2.2% | 1.5% | 10.7% | - |
| Q2 | 4.1% | 11.8% | 31.7% | -6.2% | 16.8% | -7.8% | 11.5% | -2.1% | 12.2% | -0.6% | - |
| Q3 | - | -2.7% | -19.9% | -8.5% | 2.4% | 6.9% | 3.4% | -19% | -9% | 5.5% | - |
| Q4 | - | 5% | 28.7% | 4.6% | -27% | 6.5% | 7.6% | -1.1% | -13% | 7.8% | - |
| | J | F | M | A | M | J | J | A | S | O | N | D |
| --- | --- | --- | --- | --- | --- | --- | --- | --- | --- | --- | --- | --- |
| 2022 | 13.8% | 8% | 12.6% | 4% | 1.1% | - | - | - | - | - | - | - |
| 2021 | 4.9% | 22.3% | 1.9% | 0.5% | 6.6% | 4.3% | -8.8% | -1.8% | 8.7% | 13.3% | -8.6% | 1.4% |
+
Annual
| | | 2022 | 2021 | 2020 | 2019 | 2018 | 2017 | 2016 | 2015 | 2014 | 2013 | 2012 |
| --- | --- | --- | --- | --- | --- | --- | --- | --- | --- | --- | --- | --- |
| | | 0% | 29% | 16% | 29% | -6% | 19% | 8% | -1% | 14% | 29% | 0% |
Alpha
| | 2022 | 2021 | 2020 | 2019 | 2018 | 2017 | 2016 | 2015 | 2014 | 2013 | 2012 |
| --- | --- | --- | --- | --- | --- | --- | --- | --- | --- | --- | --- |
| VENAX | 45% | - | -36% | 7% | -20% | -2% | 29% | -23% | -10% | 26% | 4% |
| S&P 500 | - | 29% | 16% | 29% | -6% | 19% | 8% | -1% | 14% | 29% | - |
| Alpha | 45% | - | -52% | -22% | -14% | -21% | 21% | -23% | -23% | -3% | 4% |