Upright Investments Trust
Summary
The fund seeks capital appreciation in the long term by investing in companies outside the United States.
The investment process starts with a list of companies in the benchmark index and the research team utilizes quantitative techniques and fundamental analysis to identify investment opportunities.
Next, the research team invests in securities of publicly-traded United States domiciled companies.
The team favors companies that are reasonably priced and estimated to trade below their fair values.
Also, the team looks for companies that exhibit the potential for significant growth over the long term.
When selecting investments for the More
Price
Last Close
$8.82 ( -0.15 )
52 Week HL
$15.13 - $8.82
Net Assets
Expense Ratio
Manager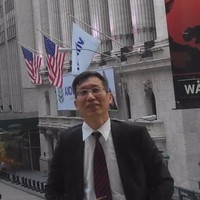 Leadership
Single Manager
Documents
Prospectus
Fact Sheet
Annual Reports
Website
| | 2022 | 2021 | 2020 | 2019 | 2018 | 2017 | 2016 | 2015 | 2014 | 2013 | 2012 |
| --- | --- | --- | --- | --- | --- | --- | --- | --- | --- | --- | --- |
| Q1 | -16.3% | 39.4% | -13% | 3.7% | -29.4% | 19.9% | 10.4% | 3.8% | 11.7% | 3.4% | - |
| Q2 | -18% | 13.1% | 40.8% | -3.4% | 11.7% | 7.5% | -6.4% | 8.3% | 2.3% | 7.9% | - |
| Q3 | - | -14.7% | 6% | -11% | -9.6% | -24.6% | 8.1% | -11.8% | 6.2% | 8.8% | - |
| Q4 | - | 26.3% | 60.8% | 18.3% | -31.9% | -13.9% | -7.4% | 4.6% | -6.5% | 11.8% | - |
| | J | F | M | A | M | J | J | A | S | O | N | D |
| --- | --- | --- | --- | --- | --- | --- | --- | --- | --- | --- | --- | --- |
| 2022 | -21.1% | -0.5% | 6.6% | -18.5% | -3.2% | - | - | - | - | - | - | - |
| 2021 | 28.8% | 10.9% | -2.4% | -2.6% | -0.1% | 16.2% | -11.3% | -6.4% | 2.8% | -8.6% | 0.7% | 22.4% |
+
Annual
| | | 2022 | 2021 | 2020 | 2019 | 2018 | 2017 | 2016 | 2015 | 2014 | 2013 | 2012 |
| --- | --- | --- | --- | --- | --- | --- | --- | --- | --- | --- | --- | --- |
| | | 0% | 29% | 16% | 29% | -6% | 19% | 8% | -1% | 14% | 29% | 0% |
Alpha
| | 2022 | 2021 | 2020 | 2019 | 2018 | 2017 | 2016 | 2015 | 2014 | 2013 | 2012 |
| --- | --- | --- | --- | --- | --- | --- | --- | --- | --- | --- | --- |
| UPUPX | -36% | 52% | 109% | 8% | -50% | -14% | 4% | 4% | 13% | 35% | 9% |
| S&P 500 | - | 29% | 16% | 29% | -6% | 19% | 8% | -1% | 14% | 29% | - |
| Alpha | -36% | 23% | 93% | -21% | -43% | -33% | -5% | 4% | -0% | 6% | 9% |