Firsthand Technology Opportunities Fund
Firsthand Funds
Firsthand Technology Opportunities Fund
TEFQX
Summary
The fund seeks capital appreciation in the long term by investing in companies across any size in the United States.
The investment process is designed to invest in high-technology companies.
The investment team considers a high-technology company to be one that employs a relatively high degree of engineering and/or scientific intensity to deliver its products or services.
Next, the research team focuses on companies in the industries and markets that exhibit the greatest growth potential within the technology sector.
The team relies on fundamental analysis to highlight companies whose intrinsic value is not fully More
Price
Last Close
$10.95 ( -0.47 )
52 Week HL
$24.91 - $8.93
Top 10 Holdings
Dec 31, 2020
Company Name
Roku, Inc.
Chegg, Inc.
Cree, Inc.
Zscaler, Inc.
Pinterest, Inc.
Company Name
Domo Inc
Peloton Interactive,
Nutanix, Inc.
Slack Technologies,
Twilio Inc.
Total
Manager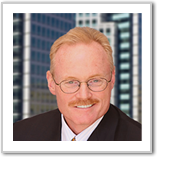 Leadership
Single Manager
| | 2022 | 2021 | 2020 | 2019 | 2018 | 2017 | 2016 | 2015 | 2014 | 2013 | 2012 |
| --- | --- | --- | --- | --- | --- | --- | --- | --- | --- | --- | --- |
| Q1 | -14.9% | -5.2% | -12.2% | 28.5% | 8.3% | 16.7% | -6.5% | 8.6% | 4.5% | -1.9% | - |
| Q2 | -36.5% | 18.8% | 35.6% | -1.6% | 12.5% | 8.4% | 0.7% | 4.1% | 5.6% | -0.7% | - |
| Q3 | - | -5.6% | 16.7% | -7.6% | 5.1% | 11.8% | 18.4% | -13.2% | 0.9% | 23% | - |
| Q4 | - | -24.8% | 22.9% | 1.7% | -16.9% | 9.9% | -5% | 6.1% | -1.5% | 10.3% | - |
| | J | F | M | A | M | J | J | A | S | O | N | D |
| --- | --- | --- | --- | --- | --- | --- | --- | --- | --- | --- | --- | --- |
| 2022 | -23% | 1.8% | 8.5% | -23% | -20.2% | - | - | - | - | - | - | - |
| 2021 | 3.9% | 0.1% | -8.9% | 3.9% | -3.2% | 18.1% | -2.3% | -3.5% | 0.2% | -1% | -13% | -13.7% |
+
Annual
| | | 2022 | 2021 | 2020 | 2019 | 2018 | 2017 | 2016 | 2015 | 2014 | 2013 | 2012 |
| --- | --- | --- | --- | --- | --- | --- | --- | --- | --- | --- | --- | --- |
| | | 0% | 29% | 16% | 29% | -6% | 19% | 8% | -1% | 14% | 29% | 0% |
Alpha
| | 2022 | 2021 | 2020 | 2019 | 2018 | 2017 | 2016 | 2015 | 2014 | 2013 | 2012 |
| --- | --- | --- | --- | --- | --- | --- | --- | --- | --- | --- | --- |
| TEFQX | -48% | -21% | 71% | 22% | 4% | 56% | 6% | 4% | 10% | 32% | 17% |
| S&P 500 | - | 29% | 16% | 29% | -6% | 19% | 8% | -1% | 14% | 29% | - |
| Alpha | -48% | -50% | 55% | -7% | 11% | 37% | -2% | 5% | -4% | 3% | 17% |