FundX Sustainable Impact Fund
Fund X
Summary
The fund seeks capital appreciation in the long term by investing in companies outside the United States.
The investment process starts with a list of companies in the benchmark index and the research team utilizes quantitative techniques and fundamental analysis to identify investment opportunities.
The process employs a fund of funds strategy, which means the fund invests in mutual funds and ETFs (Underlying Funds).
Also, the research team integrates environmental, social and governance factors as part of its process.
Next, the research team invests in sustainable impact investments.
Sustainable impact investments are Underlying Funds that More
Price
Last Close
$23.72 ( -0.52 )
52 Week HL
$39.36 - $23.69
Top 10 Holdings
May 31, 2021
Company Name
Ariel Fund
Parnassus Endeavor
Calvert US
Fidelity Sel
Guggenheim S&P500
Holding
10.00
10.00
9.20
9.10
8.90
Company Name
Putnam Sust
Vanguard US
Appleseed Fund
Nuveen ESG
IShares ESG
Total
Holding
8.70
5.30
4.90
4.00
3.90
74%
Manager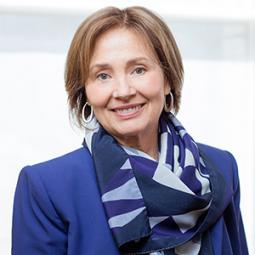 Leadership
Single Manager
| | 2022 | 2021 | 2020 | 2019 | 2018 | 2017 | 2016 | 2015 | 2014 | 2013 | 2012 |
| --- | --- | --- | --- | --- | --- | --- | --- | --- | --- | --- | --- |
| Q1 | -29.7% | -4.5% | -17.1% | 13.3% | 0.8% | - | - | - | - | - | - |
| Q2 | -12.5% | 4.6% | 22.4% | 3.5% | 5.4% | 4.1% | - | - | - | - | - |
| Q3 | - | -3.2% | 11.3% | 0.9% | 7% | 5.7% | - | - | - | - | - |
| Q4 | - | 8.6% | 12.3% | 6.1% | -14% | 4.6% | - | - | - | - | - |
| | J | F | M | A | M | J | J | A | S | O | N | D |
| --- | --- | --- | --- | --- | --- | --- | --- | --- | --- | --- | --- | --- |
| 2022 | -32.1% | -1.1% | 4.6% | -9% | -5.7% | - | - | - | - | - | - | - |
| 2021 | -3.3% | 1.5% | -2.7% | 5.4% | 0.4% | -1.1% | -0.5% | 1.9% | -4.5% | 5.6% | 0.6% | 2.3% |
+
Annual
| | | 2022 | 2021 | 2020 | 2019 | 2018 | 2017 | 2016 | 2015 | 2014 | 2013 | 2012 |
| --- | --- | --- | --- | --- | --- | --- | --- | --- | --- | --- | --- | --- |
| | | 0% | 29% | 16% | 29% | -6% | 19% | 8% | -1% | 14% | 29% | 0% |
Alpha
| | 2022 | 2021 | 2020 | 2019 | 2018 | 2017 | 2016 | 2015 | 2014 | 2013 | 2012 |
| --- | --- | --- | --- | --- | --- | --- | --- | --- | --- | --- | --- |
| SRIFX | -40% | 5% | 27% | 26% | -4% | - | - | - | - | - | - |
| S&P 500 | - | 29% | 16% | 29% | -6% | 19% | 8% | -1% | 14% | 29% | - |
| Alpha | -40% | -24% | 11% | -2% | 2% | - | - | - | - | - | - |