Columbia Seligman Global Technology Fund
Columbia
Global
Science/Technology
Columbia Seligman Global Technology Fund
SHGTX
Summary
The fund seeks capital appreciation in the long term by investing in companies across any size outside the United States.
The investment process starts with a list of companies in the benchmark index and the research team utilizes quantitative techniques and fundamental analysis to identify investment opportunities.
Next, the research team invests in securities of U.S. and non-U.S. companies with business operations in technology and technology-related industries.
Technology-related companies are those companies that use technology extensively to improve their business processes and applications.
The technology industry comprises information technology and communications, as well as More
Price
Last Close
$56.72 ( +0.82 )
52 Week HL
$80.48 - $54.29
Sector Allocation
Feb 28, 2021
Top 10 Holdings
Mar 30, 2021
Company Name
Lam Research
Apple Inc
Teradyne Inc
Applied Materials
Broadcom Inc
Company Name
Alphabet Inc
Synaptics Incorporated
Microsoft Corporation
Synopsys Inc
Micron Technology
Total
Holding
3.88
3.80
3.30
3.17
3.06
42.35%
Manager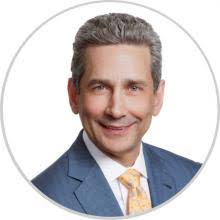 Leadership
Single Manager
| | 2022 | 2021 | 2020 | 2019 | 2018 | 2017 | 2016 | 2015 | 2014 | 2013 | 2012 |
| --- | --- | --- | --- | --- | --- | --- | --- | --- | --- | --- | --- |
| Q1 | -9.8% | 11.1% | -19.1% | 23.2% | 5.8% | 15% | 2.4% | 5.1% | 5.3% | 6.2% | - |
| Q2 | -17.3% | 10% | 31.6% | 0.6% | 2.6% | 3.2% | -2.9% | 4.7% | 8% | 2.9% | - |
| Q3 | - | 3.2% | 6.7% | 3.9% | 2% | 9.9% | 14.7% | -9.6% | 2.1% | 8.1% | - |
| Q4 | - | 5% | 16.3% | 4.5% | -15.7% | 2.6% | 2.1% | 10.4% | 7.7% | 7.9% | - |
| | J | F | M | A | M | J | J | A | S | O | N | D |
| --- | --- | --- | --- | --- | --- | --- | --- | --- | --- | --- | --- | --- |
| 2022 | -13.4% | 0.6% | 3.5% | -9.8% | -9% | - | - | - | - | - | - | - |
| 2021 | 2% | 6.8% | 2.1% | 3.1% | 1.2% | 5.4% | -0.1% | 3.1% | 0.2% | -1.6% | 6% | -5% |
+
Annual
| | | 2022 | 2021 | 2020 | 2019 | 2018 | 2017 | 2016 | 2015 | 2014 | 2013 | 2012 |
| --- | --- | --- | --- | --- | --- | --- | --- | --- | --- | --- | --- | --- |
| | | 0% | 29% | 16% | 29% | -6% | 19% | 8% | -1% | 14% | 29% | 0% |
Alpha
| | 2022 | 2021 | 2020 | 2019 | 2018 | 2017 | 2016 | 2015 | 2014 | 2013 | 2012 |
| --- | --- | --- | --- | --- | --- | --- | --- | --- | --- | --- | --- |
| SHGTX | -26% | 25% | 32% | 40% | -9% | 35% | 17% | 10% | 25% | 26% | 8% |
| S&P 500 | - | 29% | 16% | 29% | -6% | 19% | 8% | -1% | 14% | 29% | - |
| Alpha | -26% | -4% | 16% | 11% | -2% | 16% | 8% | 10% | 11% | -3% | 8% |