1919 Financial Services Fund
1919 Funds
US
Business/Financial Services
1919 Financial Services Fund
SFSLX
Summary
The fund seeks capital appreciation in the long term by investing in companies across any size in the United States.
The investment process is designed to highlight financial-related companies in the benchmark index that are trading at a discount to their estimated fair value.
Next, the research team considers companies that derive more than 50% of their revenues from providing products and services to the financial services industry, including software, hardware, publishing, news services, credit research and ratings services, internet services and business services.
The team reviews a company's financial statements, its geographic More
Price
Last Close
$25.33 ( -0.27 )
52 Week HL
$32.77 - $25.18
Sector Allocation
Mar 31, 2021
Top 10 Holdings
Mar 31, 2021
Company Name
Jpmorgan Chase
Bank Of
Svb Financial
Visa Inc
Charles Schwab
Company Name
Chubb Limited
Western Alliance
U.s.bancorp
Truist Financial
QCR Holdings
Total
Holding
3.5
3.0
2.5
2.5
2.3
35.2%
Manager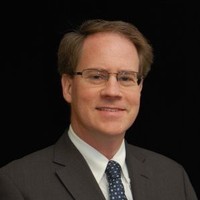 Name
Christopher J. Perry
Leadership
Single Manager
| | 2022 | 2021 | 2020 | 2019 | 2018 | 2017 | 2016 | 2015 | 2014 | 2013 | 2012 |
| --- | --- | --- | --- | --- | --- | --- | --- | --- | --- | --- | --- |
| Q1 | -3% | 18.5% | -33% | 9.2% | 0.8% | 1.2% | -3.7% | -0.8% | -0.8% | 12.7% | - |
| Q2 | -7.6% | 2.2% | 13.7% | 4.2% | 3.6% | 2.2% | 2.1% | 4.1% | 0.1% | 5.7% | - |
| Q3 | - | 2.1% | -2% | 0.7% | -0.2% | 5.2% | 6.1% | -2.2% | -1.8% | 4.3% | - |
| Q4 | - | 0.5% | 26.9% | 5.2% | -17.5% | 3.8% | 20.5% | 4.8% | 8.1% | 11.8% | - |
| | J | F | M | A | M | J | J | A | S | O | N | D |
| --- | --- | --- | --- | --- | --- | --- | --- | --- | --- | --- | --- | --- |
| 2022 | -1.7% | -1.6% | 0.3% | -10.6% | -3.9% | - | - | - | - | - | - | - |
| 2021 | -0.7% | 15.9% | 2.9% | 4.7% | 2% | -4.3% | -1.4% | 2.8% | 0.6% | 5.4% | -3.8% | -0.9% |
+
Annual
| | | 2022 | 2021 | 2020 | 2019 | 2018 | 2017 | 2016 | 2015 | 2014 | 2013 | 2012 |
| --- | --- | --- | --- | --- | --- | --- | --- | --- | --- | --- | --- | --- |
| | | 0% | 29% | 16% | 29% | -6% | 19% | 8% | -1% | 14% | 29% | 0% |
Alpha
| | 2022 | 2021 | 2020 | 2019 | 2018 | 2017 | 2016 | 2015 | 2014 | 2013 | 2012 |
| --- | --- | --- | --- | --- | --- | --- | --- | --- | --- | --- | --- |
| SFSLX | - | 24% | -5% | 24% | -16% | 14% | 26% | 6% | 5% | 39% | 22% |
| S&P 500 | - | 29% | 16% | 29% | -6% | 19% | 8% | -1% | 14% | 29% | - |
| Alpha | - | -4% | -21% | -5% | -9% | -5% | 17% | 6% | -8% | 10% | 22% |