Schwab Fundamental Global Real Estate Index Fund
Schwab Funds
Schwab Fundamental Global Real Estate Index Fund
SFREX
Summary
The fund seeks to replicate the total return performance of the benchmark index before fees and expenses by investing in mega-and large-size companies outside the United States.
The investment process starts with a list of companies in the benchmark index and the research team utilizes quantitative techniques and fundamental analysis to identify investment opportunities.
Next, the research team invests in real estate companies, including real estate investment trusts, in U.S. and non-U.S. markets, including developed and emerging markets.
The research team also utilizes a sampling methodology to evaluate a company's performance attributes, tax More
Price
Last Close
$10.63 ( -0.16 )
52 Week HL
$12.55 - $10.33
Sector Allocation
Mar 31, 2021
Top 10 Holdings
Mar 31, 2021
Company Name
SIMON PROPERTY
WELLTOWER INC
AMERICAN TOWER
CROWN CASTLE
MITSUI FUDOSAN
Holding
2.46%
1.86%
1.80%
1.70%
1.69%
Company Name
SUN HUNG
UNIBAIL RODAMCO
CK ASSET
VENTAS INC
HOST HOTELS
Total
Holding
1.65%
1.56%
1.55
1.43%
1.42%
17.12%
Manager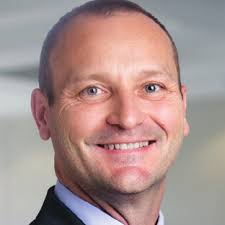 Leadership
Single Manager
| | 2022 | 2021 | 2020 | 2019 | 2018 | 2017 | 2016 | 2015 | 2014 | 2013 | 2012 |
| --- | --- | --- | --- | --- | --- | --- | --- | --- | --- | --- | --- |
| Q1 | -0.3% | 9.3% | -31.1% | 14.6% | -2.3% | 6.2% | 6.1% | 4.2% | - | - | - |
| Q2 | -5.8% | 5.8% | 11.5% | -2.5% | 3.3% | 4.4% | 3.9% | -4.5% | -100% | - | - |
| Q3 | - | 2.3% | -2% | 0.4% | -1% | 5.8% | 3.5% | -4.9% | -100% | - | - |
| Q4 | - | 1.7% | 13.9% | 3.8% | -5.9% | 3.3% | -4.8% | 4.7% | 4.1% | - | - |
| | J | F | M | A | M | J | J | A | S | O | N | D |
| --- | --- | --- | --- | --- | --- | --- | --- | --- | --- | --- | --- | --- |
| 2022 | -2.4% | -0.2% | 2.3% | -1.2% | -5% | - | - | - | - | - | - | - |
| 2021 | -0.2% | 6.7% | 2.7% | 4.1% | 2.3% | -0.7% | -0.7% | 1.8% | 1.2% | -2.2% | -2.4% | 1.5% |
+
Annual
| | | 2022 | 2021 | 2020 | 2019 | 2018 | 2017 | 2016 | 2015 | 2014 | 2013 | 2012 |
| --- | --- | --- | --- | --- | --- | --- | --- | --- | --- | --- | --- | --- |
| | | 0% | 29% | 16% | 29% | -6% | 19% | 8% | -1% | 14% | 29% | 0% |
Alpha
| | 2022 | 2021 | 2020 | 2019 | 2018 | 2017 | 2016 | 2015 | 2014 | 2013 | 2012 |
| --- | --- | --- | --- | --- | --- | --- | --- | --- | --- | --- | --- |
| SFREX | -11% | 15% | -14% | 18% | -8% | 21% | 9% | -1% | - | - | - |
| S&P 500 | - | 29% | 16% | 29% | -6% | 19% | 8% | -1% | 14% | 29% | - |
| Alpha | -11% | -14% | -30% | -11% | -2% | 2% | 0% | -0% | - | - | - |