Schwab Fundamental International Large Company Index Fund
Schwab Funds
International
Large-Cap
Value
Schwab Fundamental International Large Company Index Fund
SFNNX
Summary
The fund seeks to track the total return performance of a benchmark index before fees and expenses by investing in large-size companies outside the United States.
The investment process starts with a list of companies in the benchmark index and the research team utilizes quantitative techniques and fundamental analysis to identify investable opportunities.
Next, the research team relies on fundamental analysis to look for developed international companies.
The research team also utilizes a sampling methodology to evaluate a company's performance attributes, tax considerations, capitalization, dividend yield, price/earnings ratio, industry factors, risk factors and More
Price
Last Close
$9.14 ( -0.23 )
Sector Allocation
Mar 31, 2021
Top 10 Holdings
Mar 31, 2021
Company Name
SAMSUNG ELECTRONICS
TOYOTA MOTOR
BP PLC
ROYAL DUTCH
ROYAL DUTCH
Holding
1.85%
1.55%
1.46%
1.43%
1.27%
Company Name
TOTALENERGIES SE
NESTLE SA
BANCO SANTANDER
GLENCORE PLC
HSBC HOLDINGS
Total
Holding
1.14%
0.98%
0.94%
0.86%
0.82%
12.3%
Manager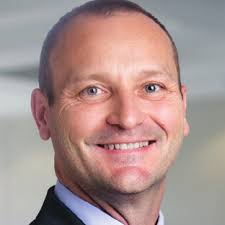 Leadership
Single Manager
| | 2022 | 2021 | 2020 | 2019 | 2018 | 2017 | 2016 | 2015 | 2014 | 2013 | 2012 |
| --- | --- | --- | --- | --- | --- | --- | --- | --- | --- | --- | --- |
| Q1 | 0.5% | 8.8% | -27.5% | 9% | -1.5% | 6.7% | -1.1% | 3.7% | 2.2% | 2% | - |
| Q2 | -9.1% | 4.6% | 14.7% | 0.7% | 0.2% | 4.6% | 0.3% | 0.8% | 4.7% | 2.3% | - |
| Q3 | - | 0.9% | 3.2% | -1.5% | 2.3% | 6.7% | 6.4% | -11.2% | -6.9% | 12.1% | - |
| Q4 | - | -2.5% | 18.7% | 3.7% | -12.9% | 4.3% | 1.8% | 2.4% | -5.3% | 6.7% | - |
| | J | F | M | A | M | J | J | A | S | O | N | D |
| --- | --- | --- | --- | --- | --- | --- | --- | --- | --- | --- | --- | --- |
| 2022 | -0.2% | 0.6% | 0.1% | -7.5% | -0.2% | - | - | - | - | - | - | - |
| 2021 | -0.2% | 5.3% | 3.5% | 2.2% | 4.6% | -2.2% | -0.9% | 0.7% | 1.1% | 1% | -5.4% | 0.5% |
+
Annual
| | | 2022 | 2021 | 2020 | 2019 | 2018 | 2017 | 2016 | 2015 | 2014 | 2013 | 2012 |
| --- | --- | --- | --- | --- | --- | --- | --- | --- | --- | --- | --- | --- |
| | | 0% | 29% | 16% | 29% | -6% | 19% | 8% | -1% | 14% | 29% | 0% |
Alpha
| | 2022 | 2021 | 2020 | 2019 | 2018 | 2017 | 2016 | 2015 | 2014 | 2013 | 2012 |
| --- | --- | --- | --- | --- | --- | --- | --- | --- | --- | --- | --- |
| SFNNX | -7% | 10% | 2% | 14% | - | 24% | 7% | -5% | -6% | 25% | 16% |
| S&P 500 | - | 29% | 16% | 29% | -6% | 19% | 8% | -1% | 14% | 29% | - |
| Alpha | -7% | -18% | -14% | -15% | - | 5% | -1% | -4% | -19% | -4% | 16% |