RMB Mendon Financial Services Fund
RMB Funds
US
Business/Financial Services
RMB Mendon Financial Services Fund
RMBLX
Summary
The fund seeks capital appreciation by investing in small-and mid-size companies in the United States.
The sub-adviser's investment process is designed to highlight companies in the benchmark index that are engaged in the financial services sector.
The investment team considers banks, insurance companies, consumer and commercial finance companies, securities brokerage firms and electronic trading networks, investment management and advisory firms, financial conglomerates, financial technology companies, and real estate investment trusts as related to the financial services sector.
Then the research team combines growth and value investment styles to identify potential investment opportunities.
As part More
Price
Last Close
$49.92 ( -1.59 )
52 Week HL
$65.27 - $49.67
Sector Allocation
Nov 30, -0001
Top 10 Holdings
May 31, 2021
Company Name
Live Oak
Equity Bancshares,
Veritex Holdings,
The First
Byline Bancorp,
Company Name
Spirit Of
First Bancorp
CIT Group
Origin Bancorp
First Horizon
Total
Holding
3.93
3.90
3.80
3.56
3.42
45.24%
Manager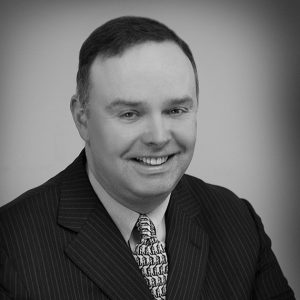 Leadership
Single Manager
Advisor
Mendon Capital Advisors Corp.
| | 2022 | 2021 | 2020 | 2019 | 2018 | 2017 | 2016 | 2015 | 2014 | 2013 | 2012 |
| --- | --- | --- | --- | --- | --- | --- | --- | --- | --- | --- | --- |
| Q1 | -3.7% | 30.2% | -42.6% | 3.8% | 3.6% | - | - | - | - | - | - |
| Q2 | -6.6% | 2.6% | 13.6% | 3.5% | 5.3% | 1.2% | - | - | - | - | - |
| Q3 | - | 6.8% | 0.4% | 0.9% | -4.9% | 5.3% | - | - | - | - | - |
| Q4 | - | 8.5% | 44.3% | 9.7% | -17% | 1.8% | - | - | - | - | - |
| | J | F | M | A | M | J | J | A | S | O | N | D |
| --- | --- | --- | --- | --- | --- | --- | --- | --- | --- | --- | --- | --- |
| 2022 | -5.6% | 1.4% | 0.7% | -5.2% | -10.7% | - | - | - | - | - | - | - |
| 2021 | 1.8% | 16.9% | 9.5% | 3.6% | 2.7% | -3.6% | -0.7% | 5.1% | 2.3% | 5.7% | 8.1% | -5% |
+
Annual
| | | 2022 | 2021 | 2020 | 2019 | 2018 | 2017 | 2016 | 2015 | 2014 | 2013 | 2012 |
| --- | --- | --- | --- | --- | --- | --- | --- | --- | --- | --- | --- | --- |
| | | 0% | 29% | 16% | 29% | -6% | 19% | 8% | -1% | 14% | 29% | 0% |
Alpha
| | 2022 | 2021 | 2020 | 2019 | 2018 | 2017 | 2016 | 2015 | 2014 | 2013 | 2012 |
| --- | --- | --- | --- | --- | --- | --- | --- | --- | --- | --- | --- |
| RMBLX | -19% | 55% | -6% | 22% | -15% | - | - | - | - | - | - |
| S&P 500 | - | 29% | 16% | 29% | -6% | 19% | 8% | -1% | 14% | 29% | - |
| Alpha | -19% | 26% | -21% | -6% | -9% | - | - | - | - | - | - |