Victory
US, Multi-Cap Growth

| Symbol | Price |
| --- | --- |
| DMCCX | 9.39 |
| FEKAX | 12.87 |
| DMCAX | 128.29 |
| BHHEX | 23.7 |
| FEKIX | 12.41 |
| DPDEX | 19.69 |
| USLUX | 23.63 |
| GVDIX | 9.42 |
| SSGMX | 8.85 |
| GVDSX | 51.33 |
Summary
The fund seeks capital appreciation by investing in large-size companies.
The sub-adviser's investment process highlights companies with above-average earnings growth for the companies included in its benchmark. The research team with the help of financial screens and quantitative process identifies companies with attractive business metrics and superior returns on capital.
The team then applies a qualitative research process in identifying companies with disruptive or pioneering businesses that can drive sustainable earnings growth over the long-term.
The fund follows strict sell discipline and also manages risk as part and parcel of the investment process.
More
Strategy
Process
Research
Risk
Philosophy
Price
Last Close
$21.9 ( +0.05 )
Sector Allocation
Apr 30, 2021
Top 10 Holdings
Apr 30, 2021
Company Name
Microsoft Corporation
Apple Inc.
Alphabet Inc.
Amazon.com Inc.
Facebook Inc.
Company Name
Visa Inc.
Twilio Inc.
Tesla Inc
RingCentral Inc.
NVIDIA Corporation
Total
Holding
3.74
3.40
2.41
2.36
2.13
48.69%
Manager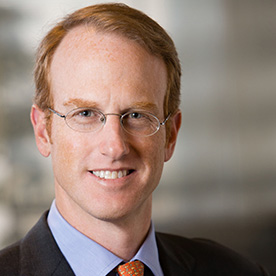 Leadership
Single Manager
| | 2021 | 2020 | 2019 | 2018 | 2017 | 2016 | 2015 | 2014 | 2013 | 2012 | 2011 |
| --- | --- | --- | --- | --- | --- | --- | --- | --- | --- | --- | --- |
| Q1 | -0.1% | -16.6% | 18.6% | 1.3% | 9.8% | -2.2% | 3% | -0.3% | 10.9% | 15% | - |
| Q2 | 10.3% | 28.7% | 2.5% | 8.8% | 4.3% | 0.4% | -0.3% | 3.9% | 2.4% | -4.8% | - |
| Q3 | 5.4% | 12.2% | -4.5% | 6% | 6.7% | 4.9% | -7% | 0.9% | 13.1% | 5.9% | - |
| Q4 | - | -0.1% | -3.6% | -19.4% | 5.9% | -1.1% | 7.8% | 4.8% | 10.4% | -3.5% | - |
| | J | F | M | A | M | J | J | A | S | O | N | D |
| --- | --- | --- | --- | --- | --- | --- | --- | --- | --- | --- | --- | --- |
| 2021 | -1.3% | 1.9% | -0.7% | 6.4% | -2% | 5.7% | 2.6% | 2.5% | 0.3% | - | - | - |
| 2020 | 2.6% | -7.1% | -12.5% | 14% | 6.8% | 5.7% | 7% | 9.4% | -4.1% | -3.8% | 10.7% | -6.2% |
| | | 2021 | 2020 | 2019 | 2018 | 2017 | 2016 | 2015 | 2014 | 2013 | 2012 | 2011 |
| --- | --- | --- | --- | --- | --- | --- | --- | --- | --- | --- | --- | --- |
| | | 20% | 37% | 34% | -3% | 28% | 6% | 4% | 11% | 32% | 13% | 1% |
Alpha
| | 2021 | 2020 | 2019 | 2018 | 2017 | 2016 | 2015 | 2014 | 2013 | 2012 | 2011 |
| --- | --- | --- | --- | --- | --- | --- | --- | --- | --- | --- | --- |
| RGWCX | 16% | - | 14% | -8% | 30% | 2% | 3% | 10% | 42% | 13% | -2% |
| Russell 3000 | 20% | 37% | 34% | -3% | 28% | 6% | 4% | 11% | 32% | 13% | 1% |
| Alpha | -4% | - | -20% | -5% | 2% | -4% | -1% | -1% | 10% | 0% | -3% |