PIMCO RAE Global ex-US Fund
PIMCO
International
Small-Cap
Core
PIMCO RAE Global ex-US Fund
PZRAX
Summary
The fund seeks capital appreciation in the long term by investing in companies across any size outside the United States.
The sub-adviser's investment process starts with a list of companies in the benchmark index and the research team utilizes quantitative techniques and fundamental analysis to identify investment opportunities.
Next, the research team invests substantially all of its assets in Institutional Class shares of the PIMCO RAE International Fund and the PIMCO RAE Emerging Markets Fund known as the Underlying Funds.
Then each of the Underlying Funds obtains exposure through investment in the securities More
Price
Last Close
$9.06 ( -0.17 )
52 Week HL
$12.01 - $8.86
Sector Allocation
Mar 31, 2021
Top 10 Holdings
Mar 31, 2021
Company Name
Arcelormittal Sa
Rio Tinto
Magna International
Deutsche Lufthansa
Panasonic Corporation
Company Name
Hitachi Ltd
Covestro Ag
Tata Motors
Royal Dutch
Norsk Hydro
Total
Holding
1.47
1.38
1.19
1.06
0.90
16.38%
Manager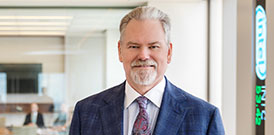 Leadership
Single Manager
Advisor
Research Affiliates
| | 2022 | 2021 | 2020 | 2019 | 2018 | 2017 | 2016 | 2015 | 2014 | 2013 | 2012 |
| --- | --- | --- | --- | --- | --- | --- | --- | --- | --- | --- | --- |
| Q1 | -13.3% | 9.9% | -29.7% | 7.5% | -0.6% | 7.6% | 1.3% | - | - | - | - |
| Q2 | -6.4% | 4.2% | 14.3% | 0.1% | -3.6% | 4.2% | -0.6% | -1.4% | - | - | - |
| Q3 | - | 0.2% | 2.7% | -2.3% | 2.2% | 7.4% | 8.4% | -13.9% | - | - | - |
| Q4 | - | 1.1% | 20.6% | 1.3% | -11.2% | 4.3% | 3.1% | 0.9% | - | - | - |
| | J | F | M | A | M | J | J | A | S | O | N | D |
| --- | --- | --- | --- | --- | --- | --- | --- | --- | --- | --- | --- | --- |
| 2022 | -11.4% | 0.5% | -2.6% | -0.9% | -4.4% | - | - | - | - | - | - | - |
| 2021 | 1% | 5.8% | 2.8% | 2.4% | 4% | -2.1% | -0.9% | 0.4% | 0.6% | -1.8% | -4.9% | 4.3% |
+
Annual
| | | 2022 | 2021 | 2020 | 2019 | 2018 | 2017 | 2016 | 2015 | 2014 | 2013 | 2012 |
| --- | --- | --- | --- | --- | --- | --- | --- | --- | --- | --- | --- | --- |
| | | 0% | 29% | 16% | 29% | -6% | 19% | 8% | -1% | 14% | 29% | 0% |
Alpha
| | 2022 | 2021 | 2020 | 2019 | 2018 | 2017 | 2016 | 2015 | 2014 | 2013 | 2012 |
| --- | --- | --- | --- | --- | --- | --- | --- | --- | --- | --- | --- |
| PZRAX | -18% | 12% | - | 9% | -15% | 26% | 13% | - | - | - | - |
| S&P 500 | - | 29% | 16% | 29% | -6% | 19% | 8% | -1% | 14% | 29% | - |
| Alpha | -18% | -17% | - | -20% | -9% | 7% | 4% | - | - | - | - |