Summary
The fund seeks to invest around the world in large cap companies with above average earnings growth.
The disciplined investment approach looks for companies with competitive advantages, strong balance sheet and generating double-digit earnings growth. The fund also requires companies to generate sustainable return on capital of at least 20% a year.
The concentrated portfolio of high conviction names is managed with portfolio turnover of less than 20%. Fund allocates about 60% its investment in North America, 25% in Europe and 14% in Asia Pacific excluding Japan.
Top 10 holdings in the More
Price
Last Close
$20.46 ( -0.53 )
52 Week HL
$28.55 - $19.79
Sector Allocation
Mar 31, 2021
Top 10 Holdings
Mar 31, 2021
Company Name
Microsoft Corporation
Alphabet Inc
Abbott Laboratories
Adobe Inc
Alibaba Group
Company Name
Facebook Inc
Tencent Holdings
Accenture PLC
Autodesk Inc
Mastercard Inc
Total
Holding
4.7
5.48
4
4.13
4.49
55.17%
Manager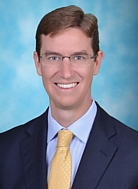 Leadership
Single Manager
| | 2022 | 2021 | 2020 | 2019 | 2018 | 2017 | 2016 | 2015 | 2014 | 2013 | 2012 |
| --- | --- | --- | --- | --- | --- | --- | --- | --- | --- | --- | --- |
| Q1 | -12% | 1.9% | -13.3% | 15.8% | 3.2% | 10.2% | 0.1% | 2.7% | - | - | - |
| Q2 | -17% | 10.2% | 20.6% | 4.8% | 9% | 7.6% | -1.6% | 1.7% | -100% | - | - |
| Q3 | - | 4.7% | 9.5% | -0.7% | 5.2% | 4.5% | 6.1% | -3% | -100% | - | - |
| Q4 | - | -0.3% | 8.1% | 10.7% | -11.8% | 5.9% | -3.9% | 7.6% | - | - | - |
| | J | F | M | A | M | J | J | A | S | O | N | D |
| --- | --- | --- | --- | --- | --- | --- | --- | --- | --- | --- | --- | --- |
| 2022 | -8.5% | -6.7% | 3% | -7.2% | -12% | - | - | - | - | - | - | - |
| 2021 | -1.1% | 2.5% | 0.5% | 6.7% | -0.5% | 3.8% | 2.4% | 2.4% | -0.1% | -1.4% | -2.8% | 2% |
+
Annual
| | | 2022 | 2021 | 2020 | 2019 | 2018 | 2017 | 2016 | 2015 | 2014 | 2013 | 2012 |
| --- | --- | --- | --- | --- | --- | --- | --- | --- | --- | --- | --- | --- |
| | | 0% | 29% | 16% | 29% | -6% | 19% | 8% | -1% | 14% | 29% | 0% |
Alpha
| | 2022 | 2021 | 2020 | 2019 | 2018 | 2017 | 2016 | 2015 | 2014 | 2013 | 2012 |
| --- | --- | --- | --- | --- | --- | --- | --- | --- | --- | --- | --- |
| PGIIX | -28% | 15% | 24% | 35% | 3% | - | 1% | 9% | - | - | - |
| S&P 500 | - | 29% | 16% | 29% | -6% | 19% | 8% | -1% | 14% | 29% | - |
| Alpha | -28% | -14% | 8% | 7% | 9% | - | -8% | 10% | - | - | - |