OCM
Global
Precious Metals/Minerals
Summary
The fund seeks capital appreciation in the long term by investing in companies across any size outside the United States.
The investment process starts with a list of companies in the benchmark index and the research team utilizes quantitative techniques and fundamental analysis to identify investment opportunities.
Next, the research team focuses on securities of domestic and foreign companies engaged in all sectors of the gold mining and precious metals industries.
A foreign company is one that is organized under the laws of a foreign country and has the principal trading market for More
Price
Last Close
$13.54 ( +0.17 )
52 Week HL
$16.09 - $11.31
Sector Allocation
Nov 30, -0001
Top 10 Holdings
Mar 31, 2021
Company Name
Jaguar Minning
Agnico Eagle
Barrick Gold
Newmont Corp
Wheaton Precious
Holding
10.16
6.64
5.69
5.63
5.48
Company Name
AngloGold Ashanti
Wesdome Gold
Aya Gold
Endeavor Mining
Alamos Gold
Total
Holding
4.89
4.77
4.49
4.05
3.65
55.45%
Manager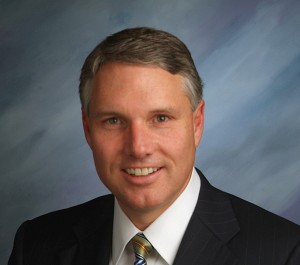 Leadership
Single Manager
| | 2022 | 2021 | 2020 | 2019 | 2018 | 2017 | 2016 | 2015 | 2014 | 2013 | 2012 |
| --- | --- | --- | --- | --- | --- | --- | --- | --- | --- | --- | --- |
| Q1 | 15.3% | -12.6% | -23.2% | 6.9% | -4.6% | 11.6% | 45.5% | -2.5% | 15.9% | -16.5% | - |
| Q2 | -22.9% | 11.4% | 67.4% | 19% | 0.1% | -4.9% | 36.9% | -3% | 14.3% | -32.9% | - |
| Q3 | - | -4.9% | 9.7% | 9.8% | -17.2% | 1.2% | 0.7% | -19.1% | -19.7% | 7.8% | - |
| Q4 | - | 8.5% | -1.6% | 11% | 9.1% | 3.1% | -24.3% | -0.4% | -10% | -13.2% | - |
| | J | F | M | A | M | J | J | A | S | O | N | D |
| --- | --- | --- | --- | --- | --- | --- | --- | --- | --- | --- | --- | --- |
| 2022 | -3.3% | 12.4% | 6% | -8.2% | -16.7% | - | - | - | - | - | - | - |
| 2021 | -3.7% | -8.8% | -0.6% | 12% | 11.2% | -10.5% | 3% | -7.1% | -0.6% | -2.2% | 0.5% | -2.9% |
+
Annual
| | | 2022 | 2021 | 2020 | 2019 | 2018 | 2017 | 2016 | 2015 | 2014 | 2013 | 2012 |
| --- | --- | --- | --- | --- | --- | --- | --- | --- | --- | --- | --- | --- |
| | | 0% | 29% | 16% | 29% | -6% | 19% | 8% | -1% | 14% | 29% | 0% |
Alpha
| | 2022 | 2021 | 2020 | 2019 | 2018 | 2017 | 2016 | 2015 | 2014 | 2013 | 2012 |
| --- | --- | --- | --- | --- | --- | --- | --- | --- | --- | --- | --- |
| OCMAX | -12% | -12% | - | 49% | - | 11% | 52% | -24% | -4% | - | -10% |
| S&P 500 | - | 29% | 16% | 29% | -6% | 19% | 8% | -1% | 14% | 29% | - |
| Alpha | -12% | -40% | - | 21% | - | -8% | 43% | -23% | -18% | - | -10% |