Northern Global Real Estate Index Fund
Northern Funds
Northern Global Real Estate Index Fund
NGREX
Summary
The fund seeks to track the total return performance of a benchmark index before fees and expenses by investing in companies outside the United States.
The fund seeks to replicate the composition of the benchmark index, holding each security in approximately the same proportion as its weighting in the Index.
The investment process starts with a list of companies in the benchmark index and the research team utilizes quantitative techniques and fundamental analysis to identify investment opportunities.
Next, the research team focuses on equity securities.
Then the manager constructs a portfolio of stocks from More
Price
Last Close
$10.3 ( -0.13 )
52 Week HL
$12.1 - $10.07
Sector Allocation
Mar 31, 2021
Top 10 Holdings
Mar 31, 2021
Company Name
Prologis Inc
Equinix Inc
Digital Realty
Public Storage
Simon Property
Company Name
Vonovia SE
Welltower Inc
Equity Residential
AvalonBay Communities
Realty Income
Total
Holding
1.8
1.5
1.4
1.3
1.1
20.1%
Manager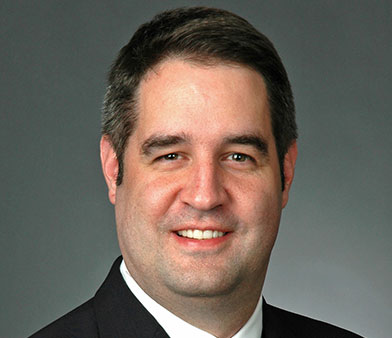 Leadership
Single Manager
| | 2022 | 2021 | 2020 | 2019 | 2018 | 2017 | 2016 | 2015 | 2014 | 2013 | 2012 |
| --- | --- | --- | --- | --- | --- | --- | --- | --- | --- | --- | --- |
| Q1 | -2.1% | 4.9% | -27.8% | 14.2% | -3.1% | 4.5% | 5% | 4% | 3.7% | 5.4% | - |
| Q2 | -10.9% | 7% | 8.6% | -1.1% | 4.1% | 3.5% | 3.7% | -5.7% | 7% | -4.7% | - |
| Q3 | - | 5.8% | 1.7% | 2.8% | -0.3% | 3.2% | 1.9% | -3.3% | -4% | 2.3% | - |
| Q4 | - | 6.6% | 12.1% | 0.8% | -5% | 3.7% | -6.9% | 4.1% | 6.6% | -1% | - |
| | J | F | M | A | M | J | J | A | S | O | N | D |
| --- | --- | --- | --- | --- | --- | --- | --- | --- | --- | --- | --- | --- |
| 2022 | -5% | -2.3% | 5.4% | -7% | -5.1% | - | - | - | - | - | - | - |
| 2021 | -0.9% | 3.4% | 2.4% | 5.2% | 1.8% | -0.1% | 2.5% | 1.8% | 1.4% | -2.2% | -0.9% | 3% |
+
Annual
| | | 2022 | 2021 | 2020 | 2019 | 2018 | 2017 | 2016 | 2015 | 2014 | 2013 | 2012 |
| --- | --- | --- | --- | --- | --- | --- | --- | --- | --- | --- | --- | --- |
| | | 0% | 29% | 16% | 29% | -6% | 19% | 8% | -1% | 14% | 29% | 0% |
Alpha
| | 2022 | 2021 | 2020 | 2019 | 2018 | 2017 | 2016 | 2015 | 2014 | 2013 | 2012 |
| --- | --- | --- | --- | --- | --- | --- | --- | --- | --- | --- | --- |
| NGREX | -14% | 19% | -11% | 18% | -7% | 16% | 3% | -1% | 14% | 2% | 29% |
| S&P 500 | - | 29% | 16% | 29% | -6% | 19% | 8% | -1% | 14% | 29% | - |
| Alpha | -14% | -10% | -26% | -11% | -0% | -3% | -5% | -1% | -0% | -27% | 29% |