Morgan Stanley Institutional Fund International Equity Portfolio
Morgan Stanley
International
Large-Cap
Core
Morgan Stanley Institutional Fund International Equity Portfolio
MSECX
Summary
The fund seeks capital appreciation in the long term by investing in companies outside the United States.
The sub-adviser's investment process starts with a list of companies in the benchmark index and the research team utilizes quantitative techniques and fundamental analysis to identify investment opportunities.
Next, the research team focuses on attractively priced companies demonstrating the ability to generate sustainably high returns on capital.
Also, the team prefers companies with reasonable or improving fundamentals trading at discounts to their estimated intrinsic value.
The research process is driven by fundamental analysis of one stock at More
Price
Last Close
$12.52 ( -0.25 )
52 Week HL
$17.16 - $12.16
Expense Ratio
Sector Allocation
Jan 31, 2021
Top 10 Holdings
Feb 26, 2021
Company Name
Henkel AG
Reckitt Benckiser
SAP SE
Tencent Holdings
RELX Plc
Company Name
Sanofi
Novartis AG
AIA Group
Fresenius SE
Constellation Software
Total
Holding
2.83
2.74
2.71
2.7
2.68
30.2%
Manager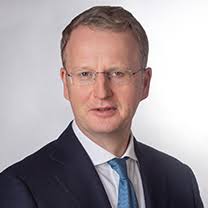 Leadership
Single Manager
Advisor
Morgan Stanley Investment Management Limited
| | 2022 | 2021 | 2020 | 2019 | 2018 | 2017 | 2016 | 2015 | 2014 | 2013 | 2012 |
| --- | --- | --- | --- | --- | --- | --- | --- | --- | --- | --- | --- |
| Q1 | -5.1% | 0.3% | -20.7% | 10.9% | -1.8% | 8.1% | -2.7% | - | - | - | - |
| Q2 | -4.6% | 6.2% | 17.7% | 1.6% | 0.5% | 7.3% | 0.1% | -2.6% | - | - | - |
| Q3 | - | 0.7% | 2.8% | -2.2% | 1.4% | 3.1% | 2.2% | -9.4% | - | - | - |
| Q4 | - | -7.7% | 13.5% | -1.9% | -13.2% | 3.6% | -2.6% | 2.8% | - | - | - |
| | J | F | M | A | M | J | J | A | S | O | N | D |
| --- | --- | --- | --- | --- | --- | --- | --- | --- | --- | --- | --- | --- |
| 2022 | -1.8% | -1.7% | -1.7% | -8.1% | 0.2% | - | - | - | - | - | - | - |
| 2021 | -2.8% | 0.3% | 2.9% | 3.7% | 4.5% | -2% | -1.2% | 0.5% | 1.4% | -3% | -5.5% | -4.8% |
+
Annual
| | | 2022 | 2021 | 2020 | 2019 | 2018 | 2017 | 2016 | 2015 | 2014 | 2013 | 2012 |
| --- | --- | --- | --- | --- | --- | --- | --- | --- | --- | --- | --- | --- |
| | | 0% | 29% | 16% | 29% | -6% | 19% | 8% | -1% | 14% | 29% | 0% |
Alpha
| | 2022 | 2021 | 2020 | 2019 | 2018 | 2017 | 2016 | 2015 | 2014 | 2013 | 2012 |
| --- | --- | --- | --- | --- | --- | --- | --- | --- | --- | --- | --- |
| MSECX | -15% | -7% | 10% | 9% | -15% | 24% | -3% | - | - | - | - |
| S&P 500 | - | 29% | 16% | 29% | -6% | 19% | 8% | -1% | 14% | 29% | - |
| Alpha | -15% | -35% | -6% | -20% | -9% | 5% | -11% | - | - | - | - |