Madison International Stock Fund
Madison Funds
INT, Large-Cap Core

| Symbol | Price |
| --- | --- |
| DMCCX | 9.39 |
| FEKAX | 12.87 |
| DMCAX | 128.29 |
| BHHEX | 23.7 |
| FEKIX | 12.41 |
| DPDEX | 19.69 |
| USLUX | 23.63 |
| GVDIX | 9.42 |
| SSGMX | 8.85 |
| GVDSX | 51.33 |
Summary
The fund seeks capital appreciation in the long term by investing in mega-and large-size companies outside the United States.
The investment process starts with a list of companies in the benchmark index and the research team utilizes quantitative techniques and fundamental analysis to identify investment opportunities.
Next, the research team focuses on foreign companies located or operating in developed countries.
According to the team, a foreign company is one whose principal operations are located outside the U.S., or that is organized outside the U.S.
Also, the team considers a foreign company is one whose securities are principally traded outside of the U.S., and/or whose securities are quoted or denominated in a foreign currency.
Then the manager constructs a portfolio of stocks from a list of companies favored by the research team and allocates capital based on its conviction level.
The portfolio typically holds between 60 and 80 securities of issuers located in at least three countries other than the U.S.
Additionally, the fund has the flexibility to invest up to 30% of its net assets in securities of companies whose principal business activities are located in emerging market countries.
The fund may also invest in debt securities, foreign money market instruments, and other income bearing securities as well as forward foreign currency exchange contracts and other derivative securities and contracts.
In addition, the fund may also invest in foreign debt and other income bearing securities.
Strategy
Process
Research
Risk
Philosophy
Price
Last Close
$13.66 ( +0.08 )
52 Week HL
$13.71 - $11.03
Sector Allocation
Mar 31, 2021
Top 10 Holdings
Mar 31, 2021
Company Name
TENCENT HOLDINGS
PRUDENTIAL PLC
ASML HOLDING
ALIBABA GROUP
ASTRAZENECA PLC
Company Name
ERICSSON LM
LARSEN +
MANULIFE FINANCIAL
PING AN
GRUPO MEXICO
Total
Holding
2.5
2.5
2.4
2.3
2.3
25.9%
Manager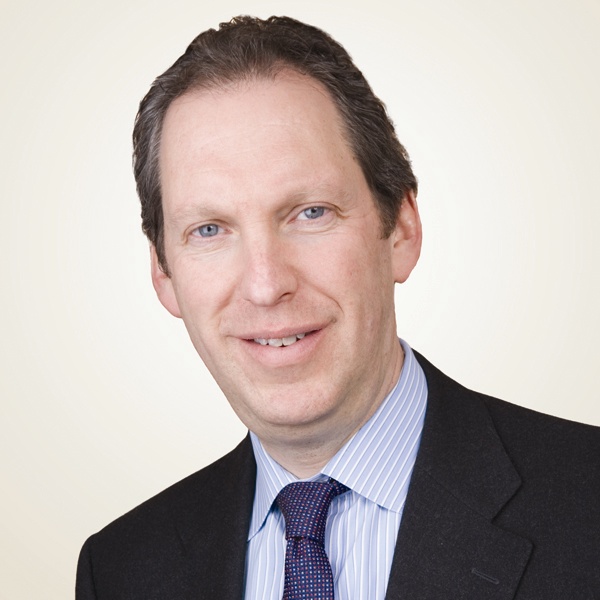 Leadership
Single Manager
Documents
Prospectus
Fact Sheet
Annual Reports
| | 2021 | 2020 | 2019 | 2018 | 2017 | 2016 | 2015 | 2014 | 2013 | 2012 | 2011 |
| --- | --- | --- | --- | --- | --- | --- | --- | --- | --- | --- | --- |
| Q1 | -2.3% | -23.5% | 9.4% | -0.5% | 5.1% | -1.2% | 5.3% | 0.2% | 3.9% | 11.2% | - |
| Q2 | 3.6% | 14% | 3.6% | -1.5% | 5.8% | -2% | 1.8% | 3.8% | -1.4% | -6.9% | - |
| Q3 | 1.7% | 6.9% | -2.4% | 1.4% | 4.5% | 2.9% | -8.6% | -6.1% | 7.8% | 7.1% | - |
| Q4 | - | 10.6% | 0.2% | -12% | 4.7% | -5.1% | 2.7% | -3.3% | 7.1% | 4.6% | - |
| | J | F | M | A | M | J | J | A | S | O | N | D |
| --- | --- | --- | --- | --- | --- | --- | --- | --- | --- | --- | --- | --- |
| 2021 | -2.3% | 1.8% | -1.7% | 1.2% | 3.1% | -0.8% | -1.4% | 1.8% | 1.3% | - | - | - |
| 2020 | -1.9% | -7.4% | -15.8% | 5.7% | 5.7% | 2.1% | 3.6% | 5.7% | -2.4% | -4.5% | 14.9% | 0.8% |
| | | 2021 | 2020 | 2019 | 2018 | 2017 | 2016 | 2015 | 2014 | 2013 | 2012 | 2011 |
| --- | --- | --- | --- | --- | --- | --- | --- | --- | --- | --- | --- | --- |
| | | 0% | 16% | 29% | -6% | 19% | 8% | -1% | 14% | 29% | 13% | 0% |
Alpha
| | 2021 | 2020 | 2019 | 2018 | 2017 | 2016 | 2015 | 2014 | 2013 | 2012 | 2011 |
| --- | --- | --- | --- | --- | --- | --- | --- | --- | --- | --- | --- |
| MINBX | 3% | 3% | 13% | -15% | 22% | -6% | 1% | -6% | 19% | 19% | -9% |
| S&P 500 | - | 16% | 29% | -6% | 19% | 8% | -1% | 14% | 29% | 13% | - |
| Alpha | 3% | -13% | -16% | -9% | 3% | -14% | 1% | -19% | -10% | 6% | -9% |