BlackRock Asian Dragon Fund
BlackRock
International
Large-Cap
Core
BlackRock Asian Dragon Fund
MAPCX
Summary
The fund seeks to maximize total return by investing in companies across any size outside the United States.
The sub-adviser's investment process starts with a list of companies in the benchmark index and the research team utilizes quantitative techniques and fundamental analysis to identify investment opportunities.
Then the manager constructs a portfolio of stocks from a list of companies favored by the research team and allocates capital based on its conviction level.
The manager focuses on companies located, or exercising the predominant part of their economic activity, in Asia, excluding Japan.
The manager considers More
Price
Last Close
$12.49 ( -0.24 )
52 Week HL
$19.85 - $12.17
Sector Allocation
Dec 31, 2020
Top 10 Holdings
Mar 22, 2021
Company Name
TAIWAN SEMICONDUCTOR
TENCENT HOLDINGS
SAMSUNG ELECTRONICS
ALIBABA GROUP
PING AN
Company Name
CHINA CONSTRUCTION
RELIANCE INDUSTRIES
BANK CENTRAL
China Petroleum
PROJECT LINK
Total
Holding
2.69
2.57
1.91
1.90
1.78
42.45%
Manager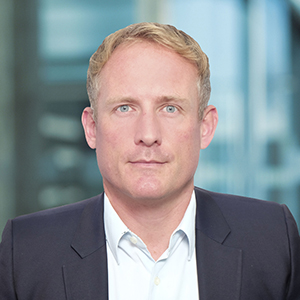 Leadership
Single Manager
Advisor
BlackRock Asset Management North Asia Limited
| | 2022 | 2021 | 2020 | 2019 | 2018 | 2017 | 2016 | 2015 | 2014 | 2013 | 2012 |
| --- | --- | --- | --- | --- | --- | --- | --- | --- | --- | --- | --- |
| Q1 | -8.1% | 4.9% | -20% | 14.8% | 0.8% | 10.7% | -4.3% | 8.1% | -3.9% | 9.6% | - |
| Q2 | -11% | 1.8% | 17.3% | -3.2% | -6.2% | 4.1% | 2.3% | 1.9% | 6.3% | -0.2% | - |
| Q3 | - | -12.9% | 6.5% | -3.9% | -2% | 4.1% | 7.6% | -14.5% | -2.1% | 6.9% | - |
| Q4 | - | -14.6% | 19.2% | 9.8% | -7.7% | 6.8% | -2.7% | 4.6% | -1.9% | 4.6% | - |
| | J | F | M | A | M | J | J | A | S | O | N | D |
| --- | --- | --- | --- | --- | --- | --- | --- | --- | --- | --- | --- | --- |
| 2022 | 0.5% | -4.1% | -4.6% | -10.3% | -0.9% | - | - | - | - | - | - | - |
| 2021 | 4.6% | 2.3% | -1.9% | 0.1% | 1.2% | 0.5% | -10.9% | 1.1% | -3.3% | 4.1% | -7.7% | -11.1% |
+
Annual
| | | 2022 | 2021 | 2020 | 2019 | 2018 | 2017 | 2016 | 2015 | 2014 | 2013 | 2012 |
| --- | --- | --- | --- | --- | --- | --- | --- | --- | --- | --- | --- | --- |
| | | 0% | 29% | 16% | 29% | -6% | 19% | 8% | -1% | 14% | 29% | 0% |
Alpha
| | 2022 | 2021 | 2020 | 2019 | 2018 | 2017 | 2016 | 2015 | 2014 | 2013 | 2012 |
| --- | --- | --- | --- | --- | --- | --- | --- | --- | --- | --- | --- |
| MAPCX | -15% | -21% | 19% | - | -17% | 28% | 3% | -2% | -2% | 21% | 25% |
| S&P 500 | - | 29% | 16% | 29% | -6% | 19% | 8% | -1% | 14% | 29% | - |
| Alpha | -15% | -49% | 3% | - | -11% | 9% | -6% | -1% | -15% | -8% | 25% |