Matthews Asian Growth & Income Fund
Matthews Asia Funds
INT, Large-Cap Core

| Symbol | Price |
| --- | --- |
| DPDEX | 19.69 |
| DMCCX | 9.39 |
| FEKAX | 12.87 |
| DMCAX | 128.29 |
| BHHEX | 23.7 |
| FEKIX | 12.41 |
| USLUX | 23.63 |
| GVDIX | 9.42 |
| SSGMX | 8.85 |
| LBTTX | 7.98 |
Summary
The fund seeks capital appreciation in the long term and current income by investing in companies across any size outside the United States.
The investment process starts with a list of companies in the benchmark index and the research team utilizes quantitative techniques and fundamental analysis to identify investment opportunities.
Next, the research team focuses on companies located in Asia, which consists of all countries and markets in Asia, including developed, emerging, and frontier countries and markets in the Asian region.
According to the team, a company or other issuer is considered to be located in a country or a region, and a security or instrument is deemed to be an Asian security or instrument, if it has substantial ties to that country or region.
Then the manager constructs a portfolio of stocks from a list of companies favored by the research team and allocates capital based on its conviction level.
The manager employs a strategy of owning convertible bonds and dividend-paying equities to reduce the volatility of the portfolio.
As part of its investment strategy, the fund may from time to time invest a significant portion of its net assets in one or more sectors, but the fund may invest in companies in any sector.
The fund may also invest in depositary receipts, including American, European and Global Depositary Receipts.
Strategy
Process
Research
Risk
Philosophy
Price
Last Close
$18.41 ( -0.01 )
52 Week HL
$19.47 - $15.21
Sector Allocation
Apr 30, 2021
Top 10 Holdings
Apr 30, 2021
Company Name
Taiwan Semiconductor
Tencent Holdings,
Samsung Electronics
AIA Group,
Macquarie Korea
Company Name
Techtronic Industries
Housing Development
NetEase, Inc.
United Overseas
Yum China
Total
Holding
2.3
2.2
1.9
1.9
1.8
33.9%
Manager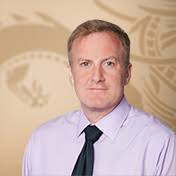 Leadership
Single Manager
Documents
Prospectus
Fact Sheet
Annual Reports
| | 2021 | 2020 | 2019 | 2018 | 2017 | 2016 | 2015 | 2014 | 2013 | 2012 | 2011 |
| --- | --- | --- | --- | --- | --- | --- | --- | --- | --- | --- | --- |
| Q1 | 2.2% | -18.9% | 10.6% | -1.8% | 9.4% | 4.1% | 2% | 0.5% | 4.4% | 11% | - |
| Q2 | 1.4% | 13.9% | -0.1% | -3.7% | 5% | 2.9% | 1.4% | 4.4% | -2% | -1.7% | - |
| Q3 | -1.7% | 7.9% | -4.7% | 2.4% | 0.5% | 3.2% | -10.3% | -1.9% | 1.2% | 9.9% | - |
| Q4 | - | 15.1% | 5.3% | -6.7% | 5.5% | -8.3% | 2.9% | -3.5% | 1.1% | 5.5% | - |
| | J | F | M | A | M | J | J | A | S | O | N | D |
| --- | --- | --- | --- | --- | --- | --- | --- | --- | --- | --- | --- | --- |
| 2021 | 1.9% | 0.7% | -0.4% | 1% | 2.6% | -2.2% | -4.2% | 2% | 0.7% | - | - | - |
| 2020 | -3.9% | -2% | -13.9% | 7.8% | -0.9% | 6.6% | 5.7% | 3% | -0.9% | 1% | 8% | 5.6% |
| | | 2021 | 2020 | 2019 | 2018 | 2017 | 2016 | 2015 | 2014 | 2013 | 2012 | 2011 |
| --- | --- | --- | --- | --- | --- | --- | --- | --- | --- | --- | --- | --- |
| | | 0% | 16% | 29% | -6% | 19% | 8% | -1% | 14% | 29% | 13% | 0% |
Alpha
| | 2021 | 2020 | 2019 | 2018 | 2017 | 2016 | 2015 | 2014 | 2013 | 2012 | 2011 |
| --- | --- | --- | --- | --- | --- | --- | --- | --- | --- | --- | --- |
| MACSX | 2% | 15% | 13% | -11% | 22% | 1% | -5% | -1% | 5% | 27% | -11% |
| S&P 500 | - | 16% | 29% | -6% | 19% | 8% | -1% | 14% | 29% | 13% | - |
| Alpha | 2% | -1% | -16% | -5% | 3% | -7% | -4% | -14% | -24% | 14% | -11% |