Matthews Asian Growth & Income Fund
Matthews Asia Funds
International
Large-Cap
Core
Matthews Asian Growth & Income Fund
MACSX
Summary
The fund seeks capital appreciation in the long term and current income by investing in companies across any size outside the United States.
The investment process starts with a list of companies in the benchmark index and the research team utilizes quantitative techniques and fundamental analysis to identify investment opportunities.
Next, the research team focuses on companies located in Asia, which consists of all countries and markets in Asia, including developed, emerging, and frontier countries and markets in the Asian region.
According to the team, a company or other issuer is considered to More
Price
Last Close
$13.6 ( +0.03 )
52 Week HL
$19.1 - $13.43
Sector Allocation
Apr 30, 2021
Top 10 Holdings
Apr 30, 2021
Company Name
Taiwan Semiconductor
Tencent Holdings,
Samsung Electronics
AIA Group,
Macquarie Korea
Company Name
Techtronic Industries
Housing Development
NetEase, Inc.
United Overseas
Yum China
Total
Holding
2.3
2.2
1.9
1.9
1.8
33.9%
Manager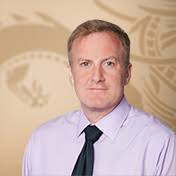 Leadership
Single Manager
| | 2022 | 2021 | 2020 | 2019 | 2018 | 2017 | 2016 | 2015 | 2014 | 2013 | 2012 |
| --- | --- | --- | --- | --- | --- | --- | --- | --- | --- | --- | --- |
| Q1 | -6.3% | 2.2% | -18.9% | 10.6% | -1.8% | 9.4% | 4.1% | 2% | 0.5% | 4.4% | - |
| Q2 | -9.3% | 1.4% | 13.9% | -0.1% | -3.7% | 5% | 2.9% | 1.4% | 4.4% | -2% | - |
| Q3 | - | -6.1% | 7.9% | -4.7% | 2.4% | 0.5% | 3.2% | -10.3% | -1.9% | 1.2% | - |
| Q4 | - | -8.8% | 15.1% | 5.3% | -6.7% | 5.5% | -8.3% | 2.9% | -3.5% | 1.1% | - |
| | J | F | M | A | M | J | J | A | S | O | N | D |
| --- | --- | --- | --- | --- | --- | --- | --- | --- | --- | --- | --- | --- |
| 2022 | - | -1.9% | -4.5% | -5.1% | -3.2% | - | - | - | - | - | - | - |
| 2021 | 1.9% | 0.7% | -0.4% | 1% | 2.6% | -2.2% | -4.2% | 2% | -3.9% | 3.7% | -1% | -11.2% |
+
Annual
| | | 2022 | 2021 | 2020 | 2019 | 2018 | 2017 | 2016 | 2015 | 2014 | 2013 | 2012 |
| --- | --- | --- | --- | --- | --- | --- | --- | --- | --- | --- | --- | --- |
| | | 0% | 29% | 16% | 29% | -6% | 19% | 8% | -1% | 14% | 29% | 0% |
Alpha
| | 2022 | 2021 | 2020 | 2019 | 2018 | 2017 | 2016 | 2015 | 2014 | 2013 | 2012 |
| --- | --- | --- | --- | --- | --- | --- | --- | --- | --- | --- | --- |
| MACSX | -14% | -11% | 15% | 13% | -11% | 22% | 1% | -5% | -1% | 5% | 27% |
| S&P 500 | - | 29% | 16% | 29% | -6% | 19% | 8% | -1% | 14% | 29% | - |
| Alpha | -14% | -40% | -1% | -16% | -5% | 3% | -7% | -4% | -14% | -24% | 27% |