ClearBridge International Value Fund
Legg Mason
International
Multi-Cap
Value
ClearBridge International Value Fund
LSIUX
Summary
The fund seeks total return by investing in companies across any size outside the United States.
The sub-adviser's investment process starts with a list of companies in the benchmark index and the research team utilizes quantitative techniques and fundamental analysis to identify investment opportunities.
Next, the research team looks to invest in companies, in both developed and emerging market countries.
Then the manager constructs a portfolio of stocks from a list of companies favored by the research team and allocates capital based on its conviction level.
The diversified portfolio holds securities of foreign companies, More
Price
Last Close
$9.96 ( -0.43 )
52 Week HL
$12.13 - $9.66
Sector Allocation
Jan 31, 2020
Top 10 Holdings
Feb 22, 2021
Company Name
Glencore Plc
Total SA
BNP Paribas
A.P. Moller-
Hitachi Ltd
Company Name
Barclays PLC
Volkswagen AG
Kion Group
Julius Baer
Banco Bilbao
Total
Holding
2.95
2.92
2.86
2.74
2.74
30.25%
Manager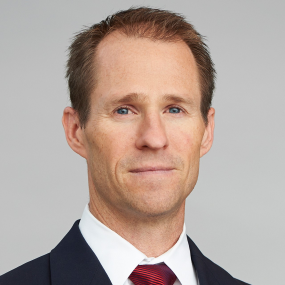 Leadership
Single Manager
Advisor
ClearBridge Investments, LLC
| | 2022 | 2021 | 2020 | 2019 | 2018 | 2017 | 2016 | 2015 | 2014 | 2013 | 2012 |
| --- | --- | --- | --- | --- | --- | --- | --- | --- | --- | --- | --- |
| Q1 | -2.8% | 10.6% | -34.3% | 8% | -1.7% | 8% | -3.1% | 3.8% | 1.9% | 1.7% | - |
| Q2 | -8.9% | 3.8% | 17.4% | -1.7% | -4.3% | 6% | -2.8% | 0.3% | 1.9% | 0.4% | - |
| Q3 | - | 0.6% | 5.2% | -5% | 0.6% | 5.3% | 9.4% | -10.1% | -7.3% | 10.3% | - |
| Q4 | - | -1.2% | 22.7% | 7.3% | -15.6% | 2.8% | 0.8% | 3.5% | -5.9% | 9.1% | - |
| | J | F | M | A | M | J | J | A | S | O | N | D |
| --- | --- | --- | --- | --- | --- | --- | --- | --- | --- | --- | --- | --- |
| 2022 | -0.2% | -3.2% | 0.7% | -6.8% | -4.8% | - | - | - | - | - | - | - |
| 2021 | -2% | 7.4% | 5.1% | 2.6% | 5.3% | -3.9% | -0.7% | 0.2% | 1.2% | 1.5% | -3.1% | -0.8% |
+
Annual
| | | 2022 | 2021 | 2020 | 2019 | 2018 | 2017 | 2016 | 2015 | 2014 | 2013 | 2012 |
| --- | --- | --- | --- | --- | --- | --- | --- | --- | --- | --- | --- | --- |
| | | 0% | 29% | 16% | 29% | -6% | 19% | 8% | -1% | 14% | 29% | 0% |
Alpha
| | 2022 | 2021 | 2020 | 2019 | 2018 | 2017 | 2016 | 2015 | 2014 | 2013 | 2012 |
| --- | --- | --- | --- | --- | --- | --- | --- | --- | --- | --- | --- |
| LSIUX | -14% | 13% | -0% | 10% | -22% | 24% | 4% | - | -9% | 24% | 24% |
| S&P 500 | - | 29% | 16% | 29% | -6% | 19% | 8% | -1% | 14% | 29% | - |
| Alpha | -14% | -16% | -16% | -18% | -16% | 5% | -4% | - | -23% | -5% | 24% |