Shelton Capital Management
US, Business/Financial Services

| Symbol | Price |
| --- | --- |
| DPDEX | 19.69 |
| DMCCX | 9.39 |
| FEKAX | 12.87 |
| DMCAX | 128.29 |
| BHHEX | 23.7 |
| FEKIX | 12.41 |
| USLUX | 23.63 |
| GVDIX | 9.42 |
| SSGMX | 8.85 |
| LQTVX | 7.98 |
Shelton BDC Income Fund
LOAIX
Summary
The fund seeks high level of income and capital appreciation by investing in companies in the United States.
The investment process is designed to highlight business development companies that are traded on one or more nationally recognized securities exchanges.
Then the research team relies on fundamental analysis to evaluate a company's financials, economic factors that might impact the stock, and the qualitative and quantitative factors.
As part of its technical assessment, the team reviews a company's past market data, primarily utilizing price and volume data.
Then the manager constructs a diversified portfolio from a More
Price
Last Close
$8.69 ( +0.06 )
Sector Allocation
Mar 31, 2021
Top 10 Holdings
Mar 31, 2021
Company Name
Ares Capital
Owl Rock
FS KKR
Hercules Capital
Sixth Street
Holding
14.45
12.85
9.45
8.75
8.03
Company Name
Main Street
Oaktree Specialty
Barings BDC
Golub Capital
New Mountain
Total
Holding
7.33
5.59
5.24
4.89
4.37
80.95%
Manager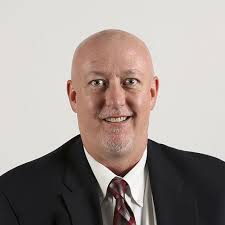 Leadership
Single Manager
Documents
Prospectus
Fact Sheet
Annual Reports
| | 2021 | 2020 | 2019 | 2018 | 2017 | 2016 | 2015 | 2014 | 2013 | 2012 | 2011 |
| --- | --- | --- | --- | --- | --- | --- | --- | --- | --- | --- | --- |
| Q1 | 10% | -42.1% | 10.2% | -3% | 5.8% | - | - | - | - | - | - |
| Q2 | 3.6% | 20.8% | 0.9% | 5.2% | -0.2% | -100% | - | - | - | - | - |
| Q3 | 4.2% | 1.9% | 1.7% | 4.9% | 1.4% | -100% | - | - | - | - | - |
| Q4 | - | 14.2% | 1% | -11.6% | -2.9% | 2.7% | - | - | - | - | - |
| | J | F | M | A | M | J | J | A | S | O | N | D |
| --- | --- | --- | --- | --- | --- | --- | --- | --- | --- | --- | --- | --- |
| 2021 | 0.4% | 8.3% | 1.1% | 5.2% | 0.7% | -2.2% | 0.6% | 2.8% | 0.8% | - | - | - |
| 2020 | -1.2% | -8% | -36.2% | 15.2% | 10.5% | -5.1% | 0.5% | 4% | -2.4% | -3.6% | 18.8% | -0.3% |
| | | 2021 | 2020 | 2019 | 2018 | 2017 | 2016 | 2015 | 2014 | 2013 | 2012 | 2011 |
| --- | --- | --- | --- | --- | --- | --- | --- | --- | --- | --- | --- | --- |
| | | 0% | 16% | 29% | -6% | 19% | 8% | -1% | 14% | 29% | 13% | 0% |
Alpha
| | 2021 | 2020 | 2019 | 2018 | 2017 | 2016 | 2015 | 2014 | 2013 | 2012 | 2011 |
| --- | --- | --- | --- | --- | --- | --- | --- | --- | --- | --- | --- |
| LOAIX | 19% | -19% | 16% | -5% | 4% | - | - | - | - | - | - |
| S&P 500 | - | 16% | 29% | -6% | 19% | 8% | -1% | 14% | 29% | 13% | - |
| Alpha | 19% | -34% | -13% | 1% | -15% | - | - | - | - | - | - |