Lazard International Equity Concentrated Portfolio
Lazard
INT, Large-Cap Core

| Symbol | Price |
| --- | --- |
| FEKIX | 12.41 |
| DPDEX | 19.69 |
| DMCCX | 9.39 |
| FEKAX | 12.87 |
| DMCAX | 128.29 |
| BHHEX | 23.7 |
| USLUX | 23.63 |
| GVDIX | 9.42 |
| SSGMX | 8.85 |
| LQTVX | 7.98 |
Summary
The fund seeks capital appreciation in the long term by investing in companies across any size outside the United States.
The investment process starts with a list of companies in the benchmark index and the research team utilizes quantitative techniques and fundamental analysis to identify investment opportunities.
Next, the research team focuses on securities of non-US companies.
The team considers companies generating sustainably high or improving returns and that are trading at attractive valuations.
In addition, the team favors established companies in economically developed countries that are estimated to trade below their fair values based on their earnings, cash flow or asset values.
Then the manager constructs a portfolio of stocks from a list of companies favored by the research team and allocates capital based on its conviction level.
The concentrated portfolio typically holds 20 to 30 securities of non-US companies, including those whose principal business activities are located in emerging market countries.
The manager also may invest the fund's net assets in securities of companies domiciled in emerging market countries.
Strategy
Process
Research
Risk
Philosophy
Price
Last Close
$10.73 ( +0.07 )
52 Week HL
$10.84 - $8.43
Net Assets
Sector Allocation
Mar 31, 2021
Top 10 Holdings
Mar 31, 2021
Company Name
Arca Continental
Samsung
Samsung
Samsung
Tencent
Company Name
Tencent
Toromont
Volkswagen
RELX
Digital Garage
Total
Holding
4.82
4.41
4.40
4.02
4.00
49.26%
Manager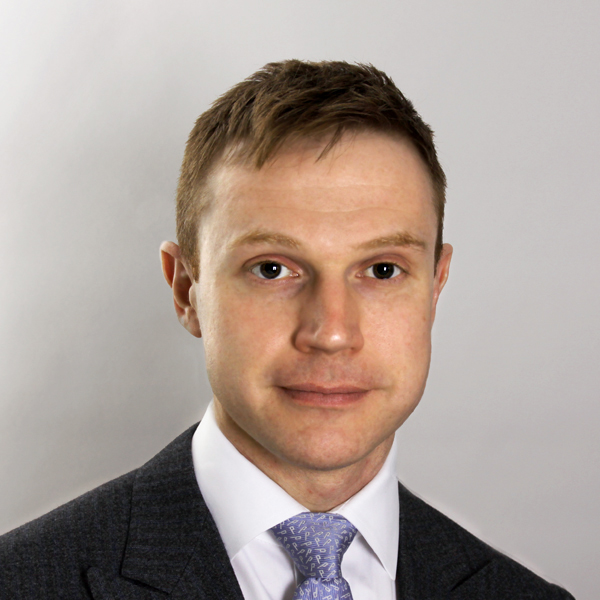 Leadership
Single Manager
| | 2021 | 2020 | 2019 | 2018 | 2017 | 2016 | 2015 | 2014 | 2013 | 2012 | 2011 |
| --- | --- | --- | --- | --- | --- | --- | --- | --- | --- | --- | --- |
| Q1 | 1.7% | -28.2% | 13% | -1.1% | 7.9% | 4.8% | 0.9% | - | - | - | - |
| Q2 | 4% | 13.9% | 3.6% | -1.1% | 4.7% | 1.2% | 1.3% | -100% | - | - | - |
| Q3 | 1% | 7% | -1.7% | 1.9% | 3.8% | 4.4% | -15.4% | -3.7% | - | - | - |
| Q4 | - | 11% | 6% | -13.7% | 4.9% | -5.4% | 1.7% | -0.9% | - | - | - |
| | J | F | M | A | M | J | J | A | S | O | N | D |
| --- | --- | --- | --- | --- | --- | --- | --- | --- | --- | --- | --- | --- |
| 2021 | -2.6% | 0.8% | 3.6% | 2.6% | 1.8% | -0.4% | -0.8% | 1.8% | - | - | - | - |
| 2020 | -2% | -7.6% | -20.6% | 6.8% | 3.5% | 3.1% | 5.5% | 3.2% | -1.6% | -3.4% | 11.5% | 3.1% |
| | | 2021 | 2020 | 2019 | 2018 | 2017 | 2016 | 2015 | 2014 | 2013 | 2012 | 2011 |
| --- | --- | --- | --- | --- | --- | --- | --- | --- | --- | --- | --- | --- |
| | | 0% | 16% | 29% | -6% | 19% | 8% | -1% | 14% | 29% | 13% | 0% |
Alpha
| | 2021 | 2020 | 2019 | 2018 | 2017 | 2016 | 2015 | 2014 | 2013 | 2012 | 2011 |
| --- | --- | --- | --- | --- | --- | --- | --- | --- | --- | --- | --- |
| LCNIX | 7% | -3% | - | -16% | 23% | 5% | -12% | - | - | - | - |
| S&P 500 | - | 16% | 29% | -6% | 19% | 8% | -1% | 14% | 29% | 13% | - |
| Alpha | 7% | -18% | - | -10% | 4% | -4% | -12% | - | - | - | - |