Columbia Acorn International
Columbia
International
Mid-Cap
Growth
Columbia Acorn International
LAICX
Summary
The fund seeks capital appreciation in the long term by investing in small-and mid-size companies outside the United States.
The investment process starts with a list of companies in the benchmark index and the research team utilizes quantitative techniques and fundamental analysis to identify investment opportunities.
Next, the research team looks for quality growth companies trading at reasonable valuations.
The team prefers companies that are innovative, operate within a favorable market structure with high barriers to entry and enjoy structural growth tailwinds.
In addition, the team focuses on companies with a superior business franchise More
Price
Last Close
$20.41 ( +0.52 )
52 Week HL
$35.59 - $19.73
Sector Allocation
Feb 28, 2021
Top 10 Holdings
Mar 29, 2021
Company Name
Hikari Tsushin
Sekisui Chemical
Hexagon Series
Hypoport
IMCD Nv
Company Name
Kindred Group
Intermediate Capital
Fisher &
Korea Investment
Inter Parfums
Total
Holding
1.85
1.84
1.73
1.73
1.69
20.96%
Manager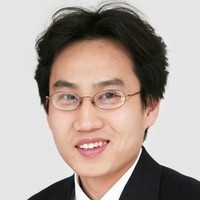 Leadership
Single Manager
| | 2022 | 2021 | 2020 | 2019 | 2018 | 2017 | 2016 | 2015 | 2014 | 2013 | 2012 |
| --- | --- | --- | --- | --- | --- | --- | --- | --- | --- | --- | --- |
| Q1 | -17.4% | -0.4% | -28.7% | 12.2% | 2% | 9.5% | -0.1% | 4.1% | 1% | 6.8% | - |
| Q2 | -15% | 5% | 20.2% | -2.5% | -1% | 7.8% | -1.7% | 0.5% | 4.5% | -0.6% | - |
| Q3 | - | 7.5% | 10.6% | -3.6% | 0.7% | 4.6% | 8% | -10.3% | -7.5% | 7.6% | - |
| Q4 | - | -6.4% | 3.9% | 8% | -16.3% | 6% | -8.8% | 4% | -2.9% | 5.8% | - |
| | J | F | M | A | M | J | J | A | S | O | N | D |
| --- | --- | --- | --- | --- | --- | --- | --- | --- | --- | --- | --- | --- |
| 2022 | -13.7% | -6.1% | 1.9% | -12.8% | -5.7% | - | - | - | - | - | - | - |
| 2021 | 0.2% | -0.5% | -0.1% | 6.4% | 1.6% | -2.8% | 2.7% | 2.3% | 2.4% | -3.6% | -3.6% | -8.6% |
+
Annual
| | | 2022 | 2021 | 2020 | 2019 | 2018 | 2017 | 2016 | 2015 | 2014 | 2013 | 2012 |
| --- | --- | --- | --- | --- | --- | --- | --- | --- | --- | --- | --- | --- |
| | | 0% | 29% | 16% | 29% | -6% | 19% | 8% | -1% | 14% | 29% | 0% |
Alpha
| | 2022 | 2021 | 2020 | 2019 | 2018 | 2017 | 2016 | 2015 | 2014 | 2013 | 2012 |
| --- | --- | --- | --- | --- | --- | --- | --- | --- | --- | --- | --- |
| LAICX | -32% | -4% | -2% | 16% | -17% | 31% | - | -2% | -5% | 21% | 20% |
| S&P 500 | - | 29% | 16% | 29% | -6% | 19% | 8% | -1% | 14% | 29% | - |
| Alpha | -32% | -33% | -17% | -13% | -11% | 12% | - | -2% | -19% | -8% | 20% |