Virtus Vontobel Foreign Opportunities Fund
Virtus
International
Large-Cap
Core
Virtus Vontobel Foreign Opportunities Fund
JVXIX
Summary
The fund seeks to invest in growth companies around the world including the United States.
The fund is sub-advised by Vontobel Asset Management with a target focus on large-cap growth companies.
The investment process identifies companies with above average growth, financial strength and durable business franchise. The companies with long term and durable growth prospects are preferred.
Investment team assembles a list of high conviction stocks that are estimated to trade at attractive valuations. The fund aims to build a portfolio with less risk and volatility than the index.
More
Price
Last Close
$23.02 ( -0.04 )
52 Week HL
$37.7 - $22.39
Expense Ratio
Sector Allocation
Dec 31, 2020
Top 10 Holdings
Feb 17, 2021
Company Name
Nestle SA
Paddy Power
London Stock
Canadian National
Diageo PLC
Company Name
Constellation Software
Eurofins Scientific
LVMH Moet
Alimentation Couche-Tard
Asahi Group
Total
Holding
3.35
3.21
3.09
3.09
3.09
33.67%
Manager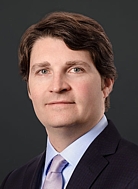 Leadership
Single Manager
| | 2022 | 2021 | 2020 | 2019 | 2018 | 2017 | 2016 | 2015 | 2014 | 2013 | 2012 |
| --- | --- | --- | --- | --- | --- | --- | --- | --- | --- | --- | --- |
| Q1 | -11.2% | -1.3% | -19% | 11.6% | -2.1% | 12% | 0.9% | 2.1% | 4.1% | 6.1% | - |
| Q2 | -13.2% | 8% | 17.2% | 5.7% | 1.2% | 9% | 0.5% | 0.4% | 3.9% | -6.2% | - |
| Q3 | - | 9.1% | 10.9% | 0.6% | 0.2% | 3.7% | 3.4% | -4% | -4.5% | 3.1% | - |
| Q4 | - | -16.4% | 2% | -1% | -11% | 4.8% | -8.6% | 5% | -0.6% | 1.6% | - |
| | J | F | M | A | M | J | J | A | S | O | N | D |
| --- | --- | --- | --- | --- | --- | --- | --- | --- | --- | --- | --- | --- |
| 2022 | -12.9% | 1.7% | 0.2% | -5% | -8.6% | - | - | - | - | - | - | - |
| 2021 | -3.5% | 0.3% | 2% | 4.7% | 2.7% | 0.4% | 2.5% | 4.7% | 1.7% | -4.8% | -2.7% | -16% |
+
Annual
| | | 2022 | 2021 | 2020 | 2019 | 2018 | 2017 | 2016 | 2015 | 2014 | 2013 | 2012 |
| --- | --- | --- | --- | --- | --- | --- | --- | --- | --- | --- | --- | --- |
| | | 0% | 29% | 16% | 29% | -6% | 19% | 8% | -1% | 14% | 29% | 0% |
Alpha
| | 2022 | 2021 | 2020 | 2019 | 2018 | 2017 | 2016 | 2015 | 2014 | 2013 | 2012 |
| --- | --- | --- | --- | --- | --- | --- | --- | --- | --- | --- | --- |
| JVXIX | -23% | -10% | 7% | - | -13% | 33% | -4% | 3% | 3% | 6% | 20% |
| S&P 500 | - | 29% | 16% | 29% | -6% | 19% | 8% | -1% | 14% | 29% | - |
| Alpha | -23% | -38% | -8% | - | -6% | 14% | -12% | 4% | -11% | -23% | 20% |