PGIM Jennison Natural Resources Fund
PGIM Funds (Prudential)
Global
Natural Resources/Materials
PGIM Jennison Natural Resources Fund
JNRRX
Summary
The fund seeks capital appreciation in the long term by investing in companies outside the United States.
The sub-adviser's investment process starts with a list of companies in the benchmark index and the research team utilizes quantitative techniques and fundamental analysis to identify investment opportunities.
Next, the research team focuses on securities of natural resource companies and in asset-based securities.
Natural resource companies are US and foreign (non-US based) companies that own, explore, mine, process or otherwise develop, or provide goods and services with respect to, natural resources, such as companies involved in More
Price
Last Close
$49.78 ( -0.28 )
52 Week HL
$57.6 - $37.25
Sector Allocation
Mar 31, 2021
Top 10 Holdings
Mar 31, 2021
Company Name
Pioneer Natural
ConocoPhillips
Freeport-McMoRan Copper
Anglo American
PDC Energy
Company Name
First Quantum
Hess
Lundin Mining
Diamondback Energy
Southern Copper
Total
Holding
3.2
3.2
2.8
2.8
2.7
33.7%
Manager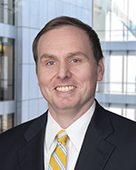 Leadership
Single Manager
Advisor
Jennison Associates LLC
| | 2022 | 2021 | 2020 | 2019 | 2018 | 2017 | 2016 | 2015 | 2014 | 2013 | 2012 |
| --- | --- | --- | --- | --- | --- | --- | --- | --- | --- | --- | --- |
| Q1 | 27% | 12.6% | -43.5% | 16.5% | -4.8% | -2.5% | 6.2% | -2.4% | 5.3% | 3.9% | - |
| Q2 | -9.8% | 9.6% | 38.3% | -2.2% | 8.9% | -9.3% | 15.3% | -2% | 11.9% | -6.2% | - |
| Q3 | - | -2.9% | 9.8% | -8.1% | -1.4% | 8.9% | 4.7% | -23% | -12.3% | 12.4% | - |
| Q4 | - | 5.5% | 27.7% | 7.1% | -27.6% | 8.1% | 4.6% | -4.3% | -22.6% | 0.1% | - |
| | J | F | M | A | M | J | J | A | S | O | N | D |
| --- | --- | --- | --- | --- | --- | --- | --- | --- | --- | --- | --- | --- |
| 2022 | 4.2% | 8.6% | 12.3% | -7.9% | 4.3% | - | - | - | - | - | - | - |
| 2021 | 1.4% | 10.2% | 0.8% | 3.8% | 5.7% | -0.1% | -3.7% | -0.9% | 1.8% | 9.4% | -5.6% | 2.1% |
+
Annual
| | | 2022 | 2021 | 2020 | 2019 | 2018 | 2017 | 2016 | 2015 | 2014 | 2013 | 2012 |
| --- | --- | --- | --- | --- | --- | --- | --- | --- | --- | --- | --- | --- |
| | | 0% | 29% | 16% | 29% | -6% | 19% | 8% | -1% | 14% | 29% | 0% |
Alpha
| | 2022 | 2021 | 2020 | 2019 | 2018 | 2017 | 2016 | 2015 | 2014 | 2013 | 2012 |
| --- | --- | --- | --- | --- | --- | --- | --- | --- | --- | --- | --- |
| JNRRX | 15% | 26% | 10% | 14% | -28% | 5% | 34% | -30% | -20% | 10% | -3% |
| S&P 500 | - | 29% | 16% | 29% | -6% | 19% | 8% | -1% | 14% | 29% | - |
| Alpha | 15% | -2% | -6% | -14% | -22% | -14% | 26% | -29% | -34% | -19% | -3% |