JPMorgan International Equity Fund
JPMorgan
INT, Large-Cap Core

| Symbol | Price |
| --- | --- |
| DMCAX | 128.29 |
| BHHEX | 23.7 |
| FEKIX | 12.41 |
| DPDEX | 19.69 |
| DMCCX | 9.39 |
| FEKAX | 12.87 |
| USLUX | 23.63 |
| GVDIX | 9.42 |
| SSGMX | 8.85 |
| LQTVX | 7.98 |
Summary
The fund seeks total return by investing in companies across any size outside the United States.
The investment process starts with a list of companies in the benchmark index and the research team utilizes quantitative techniques and fundamental analysis to identify investment opportunities.
Next, the research team focuses on companies in foreign developed markets and, opportunistically, in emerging markets.
The team evaluates companies on the basis of factors, such as fundamental economic strength, earnings growth, quality of management, sector growth, credit quality and interest rate trends.
Additionally, the research team integrates environmental, social and governance factors as part of its process.
Then the manager constructs a portfolio of stocks from a list of companies favored by the research team and allocates capital based on its conviction level.
The manager may invest in at least three different countries other than the United States. However, the manager may invest a substantial part of its net assets in just one region or country.
The fund intends to invest in companies in the Far East (including Japan, Hong Kong, Singapore and Malaysia), Western Europe (including the United Kingdom, Germany, the Netherlands, France Switzerland, Italy, Scandinavia and Spain), Australia, and Canada.
Also, a substantial part of the fund's net assets may be invested in U.S. companies based in countries that are represented in the benchmark index.
However, the fund may also invest in companies or governments in emerging markets.
Strategy
Process
Research
Risk
Philosophy
Price
Last Close
$22.73 ( +0.19 )
52 Week HL
$22.73 - $16.59
Sector Allocation
Feb 28, 2021
Top 10 Holdings
Mar 27, 2021
Company Name
ASML Holding
Nestle Sa
Roche Holding
AIA Group
LVMH Moet
Company Name
Novo Nordisk
Diageo Plc
Sony Corp.
TOTAL SE
Schneider Electric
Total
Holding
2.0
1.9
1.9
1.9
1.6
22.1%
Manager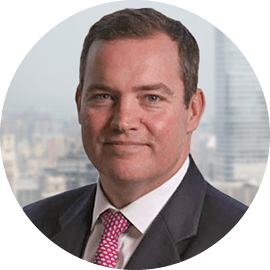 Leadership
Single Manager
Documents
Prospectus
Fact Sheet
Annual Reports
| | 2021 | 2020 | 2019 | 2018 | 2017 | 2016 | 2015 | 2014 | 2013 | 2012 | 2011 |
| --- | --- | --- | --- | --- | --- | --- | --- | --- | --- | --- | --- |
| Q1 | 1.2% | -22.1% | 12.4% | -1.6% | 8.6% | -3.7% | 5.3% | -1.3% | 1.7% | 12.7% | - |
| Q2 | 5.6% | 17.3% | 5.2% | -1.9% | 6.6% | -0.2% | 2.1% | 3.7% | -0.8% | -8.2% | - |
| Q3 | 5.7% | 7% | -2.2% | 0.1% | 6.5% | 8.2% | -12.4% | -5% | 9.4% | 5.5% | - |
| Q4 | - | 14.4% | 5.1% | -12.8% | 5.4% | -2.2% | 3.8% | -3.4% | 4.2% | 8.3% | - |
| | J | F | M | A | M | J | J | A | S | O | N | D |
| --- | --- | --- | --- | --- | --- | --- | --- | --- | --- | --- | --- | --- |
| 2021 | -1.9% | 1.8% | 1.3% | 3.5% | 4% | -1.9% | 2% | 2.1% | 1.5% | - | - | - |
| 2020 | -3.4% | -7% | -13.2% | 7% | 4.8% | 4.7% | 4% | 5.2% | -2.2% | -4.1% | 14.6% | 4.1% |
| | | 2021 | 2020 | 2019 | 2018 | 2017 | 2016 | 2015 | 2014 | 2013 | 2012 | 2011 |
| --- | --- | --- | --- | --- | --- | --- | --- | --- | --- | --- | --- | --- |
| | | 0% | 16% | 29% | -6% | 19% | 8% | -1% | 14% | 29% | 13% | 0% |
Alpha
| | 2021 | 2020 | 2019 | 2018 | 2017 | 2016 | 2015 | 2014 | 2013 | 2012 | 2011 |
| --- | --- | --- | --- | --- | --- | --- | --- | --- | --- | --- | --- |
| JNEMX | 13% | 12% | 23% | -18% | 30% | 2% | -2% | -6% | 16% | 22% | -11% |
| S&P 500 | - | 16% | 29% | -6% | 19% | 8% | -1% | 14% | 29% | 13% | - |
| Alpha | 13% | -4% | -5% | -11% | 11% | -7% | -2% | -20% | -13% | 9% | -11% |