John Hancock Disciplined Value International Fund
John Hancock
International
Multi-Cap
Value
John Hancock Disciplined Value International Fund
JDIBX
Summary
The fund seeks capital appreciation in the long term by investing in companies across any size outside the United States.
The sub-adviser's investment process starts with a list of companies in the benchmark index and the research team utilizes quantitative techniques and fundamental analysis to identify investment opportunities.
Next, the research team focuses on securities issued by non-U.S. companies. The team focuses on developed markets, but may also invest in emerging- and frontier-market investments.
The team defines non-U.S. companies as companies that are organized under the laws of a foreign country, or whose More
Price
Last Close
$12.9 ( -0.37 )
52 Week HL
$15.03 - $12.81
Top 10 Holdings
Mar 15, 2021
Company Name
Sony Corp
BNP Paribas
Hitachi Ltd
Novartis AG
Samsung Electronics
Company Name
Total SE
Volva AB
Roche Holding
Capegemini SE
Allianz SE
Total
Holding
2.06
2.04
1.98
1.91
1.87
23.19%
Manager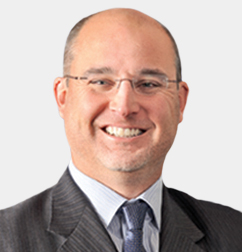 Leadership
Single Manager
Advisor
Boston Partners Global Investors, Inc.
| | 2022 | 2021 | 2020 | 2019 | 2018 | 2017 | 2016 | 2015 | 2014 | 2013 | 2012 |
| --- | --- | --- | --- | --- | --- | --- | --- | --- | --- | --- | --- |
| Q1 | 0.1% | 8.4% | -26.8% | 7.6% | -2.4% | 6.4% | -3.1% | 4.6% | - | - | - |
| Q2 | -1.9% | 2.9% | 17.1% | -0.7% | -1.2% | 6.3% | -2.1% | 2.7% | -100% | - | - |
| Q3 | - | -1.7% | 2.2% | -1.9% | 1.6% | 5.7% | 7.4% | -8.5% | -0.8% | - | - |
| Q4 | - | -0.4% | 17.9% | 5.7% | -15.2% | 4.3% | -2.5% | 3.3% | -3% | - | - |
| | J | F | M | A | M | J | J | A | S | O | N | D |
| --- | --- | --- | --- | --- | --- | --- | --- | --- | --- | --- | --- | --- |
| 2022 | 0.4% | 0.7% | -1% | -4.3% | 0.2% | - | - | - | - | - | - | - |
| 2021 | -1.6% | 6.1% | 3.9% | 1.7% | 3.8% | -2.6% | -0.4% | 0.6% | -1.9% | 2.8% | -4.7% | 1.7% |
+
Annual
| | | 2022 | 2021 | 2020 | 2019 | 2018 | 2017 | 2016 | 2015 | 2014 | 2013 | 2012 |
| --- | --- | --- | --- | --- | --- | --- | --- | --- | --- | --- | --- | --- |
| | | 0% | 29% | 16% | 29% | -6% | 19% | 8% | -1% | 14% | 29% | 0% |
Alpha
| | 2022 | 2021 | 2020 | 2019 | 2018 | 2017 | 2016 | 2015 | 2014 | 2013 | 2012 |
| --- | --- | --- | --- | --- | --- | --- | --- | --- | --- | --- | --- |
| JDIBX | -8% | 9% | - | 13% | -19% | 25% | - | 2% | - | - | - |
| S&P 500 | - | 29% | 16% | 29% | -6% | 19% | 8% | -1% | 14% | 29% | - |
| Alpha | -8% | -19% | - | -16% | -13% | 6% | - | 2% | - | - | - |