Hennessy
US
Natural Resources/Materials
Summary
The fund seeks total return by investing in companies across any size in the United States.
The sub-advisor's investment process is designed to highlight companies in the benchmark index that are engaged in the supply, transportation, production, transmission, or demand of energy, also known as the energy value chain.
The investment team considers primary categories of the energy value chain to be energy companies, industrial companies, infrastructure companies, and transportation and logistics companies.
Some of the companies in the different categories include companies across the energy supply chain spectrum, energy-intensive chemical, metal, industrial, More
Price
Last Close
$21.92 ( -0.47 )
52 Week HL
$22.64 - $13.82
Sector Allocation
Mar 31, 2021
Top 10 Holdings
Mar 31, 2021
Company Name
PDC Energy,
EOG Resources,
Suncor Energy,
ConocoPhillips
Cabot Oil
Company Name
Pioneer Natural
Comstock Resources,
Comstock Resources,
Freeport-McMoRan, Inc
Exxon Mobil
Total
Holding
4.76
4.73
4.60
4.51
4.49
48.42%
Manager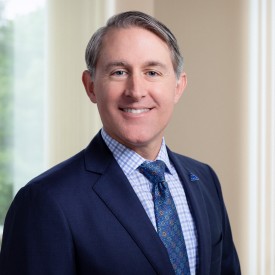 Leadership
Single Manager
Advisor
BP Capital Fund Advisors, LLC
| | 2022 | 2021 | 2020 | 2019 | 2018 | 2017 | 2016 | 2015 | 2014 | 2013 | 2012 |
| --- | --- | --- | --- | --- | --- | --- | --- | --- | --- | --- | --- |
| Q1 | 18.3% | 30% | -59.9% | 17.1% | - | - | - | - | - | - | - |
| Q2 | 1.5% | 13.6% | 49.8% | -6.3% | -100% | - | - | - | - | - | - |
| Q3 | - | 1.2% | -9.4% | -10.7% | -100% | - | - | - | - | - | - |
| Q4 | - | 5.7% | 36.4% | 5.5% | -21.1% | - | - | - | - | - | - |
| | J | F | M | A | M | J | J | A | S | O | N | D |
| --- | --- | --- | --- | --- | --- | --- | --- | --- | --- | --- | --- | --- |
| 2022 | -3.3% | 10.3% | 10.9% | -2.5% | 3.3% | - | - | - | - | - | - | - |
| 2021 | 7.5% | 18.6% | 2% | 1% | 7.2% | 5% | -9.4% | -2% | 13.9% | 8% | -0.3% | -1.9% |
+
Annual
| | | 2022 | 2021 | 2020 | 2019 | 2018 | 2017 | 2016 | 2015 | 2014 | 2013 | 2012 |
| --- | --- | --- | --- | --- | --- | --- | --- | --- | --- | --- | --- | --- |
| | | 0% | 29% | 16% | 29% | -6% | 19% | 8% | -1% | 14% | 29% | 0% |
Alpha
| | 2022 | 2021 | 2020 | 2019 | 2018 | 2017 | 2016 | 2015 | 2014 | 2013 | 2012 |
| --- | --- | --- | --- | --- | --- | --- | --- | --- | --- | --- | --- |
| HNRGX | 19% | 58% | -26% | 6% | - | - | - | - | - | - | - |
| S&P 500 | - | 29% | 16% | 29% | -6% | 19% | 8% | -1% | 14% | 29% | - |
| Alpha | 19% | 29% | -41% | -23% | - | - | - | - | - | - | - |