Glenmede Quantitative International Equity Portfolio
Glenmede
International
Multi-Cap
Value
Glenmede Quantitative International Equity Portfolio
GTCIX
Summary
The fund seeks total return in the long term by investing in companies outside the United States.
The investment process starts with a list of companies in the benchmark index and the research team utilizes quantitative techniques and fundamental analysis to identify investment opportunities.
Then the research team invests directly and/or through American Depositary Receipts in companies located in developed markets based in at least three countries other than the United States.
The team utilizes proprietary multi-factor computer models to select companies trading at reasonable prices, having good fundamentals and high earnings expectations.
Next, More
Price
Last Close
$13.82 ( -0.23 )
52 Week HL
$16.14 - $13.56
Sector Allocation
Mar 31, 2021
Top 10 Holdings
Mar 31, 2021
Company Name
ABB Ltd
Bank Of
BOC Hong
Brenntag SE
Imperial Brands
Company Name
Koninklijke Ahold
Novartis AG
Royal Bank
SKF AB
STMicroelectronics NV
Total
Holding
2.96
2.85
2.99
2.88
2.69
28.55%
Manager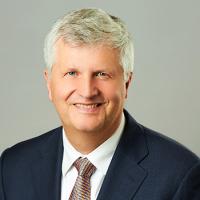 Leadership
Single Manager
| | 2022 | 2021 | 2020 | 2019 | 2018 | 2017 | 2016 | 2015 | 2014 | 2013 | 2012 |
| --- | --- | --- | --- | --- | --- | --- | --- | --- | --- | --- | --- |
| Q1 | -4.3% | 5.2% | -24.6% | 8.1% | 0.1% | 7% | -3.1% | 4.9% | -0.8% | -0.2% | - |
| Q2 | -7.9% | 3.7% | 12.6% | 1% | -2.1% | 6.2% | -2.2% | 1.7% | 3.9% | 0.3% | - |
| Q3 | - | 1.7% | 4.2% | -3.2% | 0.8% | 4.1% | 5% | -10.2% | -6.2% | 11% | - |
| Q4 | - | 2.1% | 12.4% | 6% | -13.3% | 3.6% | -1.9% | 6.5% | -6.2% | 6.6% | - |
| | J | F | M | A | M | J | J | A | S | O | N | D |
| --- | --- | --- | --- | --- | --- | --- | --- | --- | --- | --- | --- | --- |
| 2022 | 1.7% | -5% | -0.9% | -1.5% | -5.5% | - | - | - | - | - | - | - |
| 2021 | - | 1.1% | 4% | 1.1% | 3.6% | -1% | 0.2% | 0.5% | 1% | -1.3% | -5.2% | 4.8% |
+
Annual
| | | 2022 | 2021 | 2020 | 2019 | 2018 | 2017 | 2016 | 2015 | 2014 | 2013 | 2012 |
| --- | --- | --- | --- | --- | --- | --- | --- | --- | --- | --- | --- | --- |
| | | 0% | 29% | 16% | 29% | -6% | 19% | 8% | -1% | 14% | 29% | 0% |
Alpha
| | 2022 | 2021 | 2020 | 2019 | 2018 | 2017 | 2016 | 2015 | 2014 | 2013 | 2012 |
| --- | --- | --- | --- | --- | --- | --- | --- | --- | --- | --- | --- |
| GTCIX | -11% | 9% | -1% | 14% | -16% | 23% | -2% | 2% | -9% | 19% | 14% |
| S&P 500 | - | 29% | 16% | 29% | -6% | 19% | 8% | -1% | 14% | 29% | - |
| Alpha | -11% | -20% | -16% | -14% | -10% | 4% | -11% | 3% | -23% | -10% | 14% |