Aberdeen Global Equity Fund
Aberdeen
Summary
The fund seeks capital appreciation in the long term by investing in companies across any size outside the United States.
The sub-adviser's investment process starts with a list of companies in the benchmark index and the research team utilizes quantitative techniques and fundamental analysis to identify investment opportunities.
Next, the research team invests in securities issued by companies located throughout the world (including the U.S.), and also invests significantly in non-U.S. companies.
According to the team, a company is considered to be a non-U.S. company if the company is organized under the laws More
Price
Last Close
$13.32 ( +0.04 )
52 Week HL
$18.94 - $12.99
Sector Allocation
Mar 31, 2021
Top 10 Holdings
Mar 31, 2021
Company Name
Microsoft Corp.
Visa Inc.
Alphabet
AIA Group
Taiwan Semiconductor
Company Name
Diageo
Nestle
Intercontinental Exchange
Tencent Holdings
Amazon.com
Total
Holding
3.0
3.0
3.0
2.9
2.9
32.8%
Manager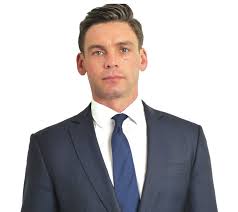 Leadership
Single Manager
Advisor
Aberdeen Asset Managers Limited
| | 2022 | 2021 | 2020 | 2019 | 2018 | 2017 | 2016 | 2015 | 2014 | 2013 | 2012 |
| --- | --- | --- | --- | --- | --- | --- | --- | --- | --- | --- | --- |
| Q1 | -9.6% | 2.6% | -20.3% | 10.9% | -1% | 8.4% | 3.1% | -0.3% | 2.8% | 4.8% | - |
| Q2 | -13.2% | 8.7% | 17.6% | 2.2% | -0.8% | 5.9% | 3.8% | -1.4% | 5.1% | -2.3% | - |
| Q3 | - | -0.7% | 7.7% | -1.8% | 2.3% | 3.5% | 2.8% | -12.1% | -3.6% | 6% | - |
| Q4 | - | -2.6% | 14.8% | 5.8% | -10.2% | 4.5% | -2.2% | 1.9% | -4.2% | 3.3% | - |
| | J | F | M | A | M | J | J | A | S | O | N | D |
| --- | --- | --- | --- | --- | --- | --- | --- | --- | --- | --- | --- | --- |
| 2022 | -6% | -4.8% | 1% | -9.4% | -4.4% | - | - | - | - | - | - | - |
| 2021 | -1.2% | 2.4% | 1.5% | 5.8% | 1.8% | 1% | 3.3% | 1.9% | -5.6% | 5.5% | -0.9% | -6.9% |
+
Annual
| | | 2022 | 2021 | 2020 | 2019 | 2018 | 2017 | 2016 | 2015 | 2014 | 2013 | 2012 |
| --- | --- | --- | --- | --- | --- | --- | --- | --- | --- | --- | --- | --- |
| | | 0% | 29% | 16% | 29% | -6% | 19% | 8% | -1% | 14% | 29% | 0% |
Alpha
| | 2022 | 2021 | 2020 | 2019 | 2018 | 2017 | 2016 | 2015 | 2014 | 2013 | 2012 |
| --- | --- | --- | --- | --- | --- | --- | --- | --- | --- | --- | --- |
| GLLSX | -22% | 8% | 16% | 20% | -12% | 24% | 8% | -12% | -0% | 12% | 15% |
| S&P 500 | - | 29% | 16% | 29% | -6% | 19% | 8% | -1% | 14% | 29% | - |
| Alpha | -22% | -21% | 0% | -9% | -5% | 6% | -1% | -11% | -14% | -17% | 15% |