Nuveen Global Infrastructure Fund
Nuveen
Nuveen Global Infrastructure Fund
FGIAX
Summary
The fund seeks to appreciate capital and earn current income through investing in infrastructure companies in the U.S. and around the world.
The diversified fund invests in owners, developers, brokers, operators of utilities, transportation, communication and services providers including shipping, alternative energy, timber and steel and other resources providers for the construction and maintenance of these physical structures and networks. But, the fund does not own directly real estate.
The fund invests through equity securities of real estate trusts or companies around the world across all market capitalizations.
The investment process focuses on More
Price
Last Close
$11.48 ( -0.15 )
Top 10 Holdings
Feb 23, 2021
Company Name
Transurban Group
Kingdom Of
American Tower
NextEra Energy
TC Energy
Company Name
Sydney Airport
Enbridge Inc
Dominion Energy
Vinci SA
E.ON SE
Total
Holding
2.5
2.5
2.5
2.1
2.1
30.9%
Manager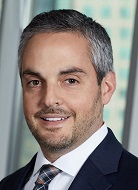 Leadership
Single Manager
| | 2022 | 2021 | 2020 | 2019 | 2018 | 2017 | 2016 | 2015 | 2014 | 2013 | 2012 |
| --- | --- | --- | --- | --- | --- | --- | --- | --- | --- | --- | --- |
| Q1 | 0.5% | 1.2% | -22.8% | 14.7% | -4.8% | 9.1% | 8.3% | 0.6% | 5.9% | 7% | - |
| Q2 | -4.1% | 4.3% | 12.2% | 6.1% | 3.6% | 4.5% | 4.8% | -1.7% | 8.9% | -2.8% | - |
| Q3 | - | 1.2% | 2.8% | 2.4% | -0.2% | 2.4% | 0.9% | -6.5% | -3% | 5.3% | - |
| Q4 | - | 0.8% | 7.7% | -2.8% | -5.3% | 2.6% | -6.1% | 0.8% | 2% | 4.8% | - |
| | J | F | M | A | M | J | J | A | S | O | N | D |
| --- | --- | --- | --- | --- | --- | --- | --- | --- | --- | --- | --- | --- |
| 2022 | -5.8% | 1.9% | 4.7% | -2.6% | -0.7% | - | - | - | - | - | - | - |
| 2021 | -3% | -0.8% | 5.1% | 4.2% | 1.3% | -1.2% | 1.7% | 2.4% | -2.8% | 5.1% | -4.6% | 0.4% |
+
Annual
| | | 2022 | 2021 | 2020 | 2019 | 2018 | 2017 | 2016 | 2015 | 2014 | 2013 | 2012 |
| --- | --- | --- | --- | --- | --- | --- | --- | --- | --- | --- | --- | --- |
| | | 0% | 29% | 16% | 29% | -6% | 19% | 8% | -1% | 14% | 29% | 0% |
Alpha
| | 2022 | 2021 | 2020 | 2019 | 2018 | 2017 | 2016 | 2015 | 2014 | 2013 | 2012 |
| --- | --- | --- | --- | --- | --- | --- | --- | --- | --- | --- | --- |
| FGIAX | -3% | 8% | -4% | 21% | -8% | 19% | 8% | -7% | 14% | 15% | 16% |
| S&P 500 | - | 29% | 16% | 29% | -6% | 19% | 8% | -1% | 14% | 29% | - |
| Alpha | -3% | -21% | -20% | -8% | -2% | 1% | -1% | -6% | 0% | -14% | 16% |