Fidelity Flex Opportunistic Insights Fund
Fidelity Investments
Summary
The fund seeks capital appreciation by investing in companies outside the United States.
The investment process starts with a list of companies in the benchmark index and the research team utilizes quantitative techniques and fundamental analysis to identify investment opportunities.
Next, the research team Invests in underappreciated companies that are lagging in market price and not yet recognized by investors.
In addition, the team evaluates a company's financial condition and industry position, as well as market and economic conditions.
Then the manager constructs a portfolio of stocks from a list of companies favored by More
Price
Last Close
$17.04 ( -0.35 )
52 Week HL
$23.82 - $16.63
Sector Allocation
Jun 30, 2021
Top 10 Holdings
Jun 30, 2021
Company Name
FACEBOOK INC
AMAZON.COM INC
BERKSHIRE HATHAWAY
MICROSOFT CORP
SALESFORCE.COM INC
Company Name
NVIDIA CORP
ALPHABET INC
BANK OF
ADOBE INC
ALPHABET INC
Total
Manager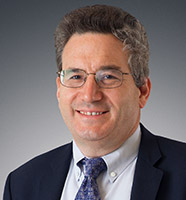 Leadership
Single Manager
| | 2022 | 2021 | 2020 | 2019 | 2018 | 2017 | 2016 | 2015 | 2014 | 2013 | 2012 |
| --- | --- | --- | --- | --- | --- | --- | --- | --- | --- | --- | --- |
| Q1 | -10.7% | -0.6% | -12.9% | 15.4% | 3.7% | - | - | - | - | - | - |
| Q2 | -16.5% | 11.8% | 26.4% | 4.3% | 8.8% | 6.3% | - | - | - | - | - |
| Q3 | - | 7.2% | 12.9% | -3.7% | 5.7% | 6.6% | - | - | - | - | - |
| Q4 | - | 1.6% | 0.5% | 8.9% | -16.5% | 6.9% | - | - | - | - | - |
| | J | F | M | A | M | J | J | A | S | O | N | D |
| --- | --- | --- | --- | --- | --- | --- | --- | --- | --- | --- | --- | --- |
| 2022 | -11.7% | -1.8% | 3.1% | -11.4% | -5.7% | - | - | - | - | - | - | - |
| 2021 | -1.4% | -1.3% | 2.2% | 6.8% | 1% | 3.7% | 2.2% | 4.7% | 0.2% | -0.9% | 1.8% | -2.6% |
+
Annual
| | | 2022 | 2021 | 2020 | 2019 | 2018 | 2017 | 2016 | 2015 | 2014 | 2013 | 2012 |
| --- | --- | --- | --- | --- | --- | --- | --- | --- | --- | --- | --- | --- |
| | | 0% | 29% | 16% | 29% | -6% | 19% | 8% | -1% | 14% | 29% | 0% |
Alpha
| | 2022 | 2021 | 2020 | 2019 | 2018 | 2017 | 2016 | 2015 | 2014 | 2013 | 2012 |
| --- | --- | --- | --- | --- | --- | --- | --- | --- | --- | --- | --- |
| FFPIX | -25% | 17% | 25% | 29% | -2% | - | - | - | - | - | - |
| S&P 500 | - | 29% | 16% | 29% | -6% | 19% | 8% | -1% | 14% | 29% | - |
| Alpha | -25% | -12% | 9% | 1% | 4% | - | - | - | - | - | - |