EuroPac International Value Fund
Euro Pacific Asset Management
International
Multi-Cap
Value
EuroPac International Value Fund
EPVIX
Summary
The fund seeks income and capital appreciation in the long term by investing in companies across any size outside the United States.
The investment process starts with a list of companies in the benchmark index and the research team utilizes quantitative techniques and fundamental analysis to identify investment opportunities.
Then the investment team focuses on companies located in Europe or the Pacific Rim.
The team considers a company to be located in Europe or the Pacific Rim if the company is organized under the laws of a country or has its principal office More
Price
Last Close
$10.05 ( +0.23 )
52 Week HL
$10.46 - $8.96
Sector Allocation
Mar 31, 2021
Top 10 Holdings
Mar 31, 2021
Company Name
Newmont Corp
British American
Yamana Gold
The Bank
Daimler AG
Company Name
Sodexo SA
BP PLC
Nutrien Ltd
Bayer AG
Kinross Gold
Total
Holding
4.2
4.1
4.0
3.8
3.6
47.5%
Manager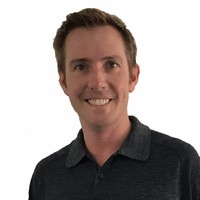 Leadership
Single Manager
| | 2022 | 2021 | 2020 | 2019 | 2018 | 2017 | 2016 | 2015 | 2014 | 2013 | 2012 |
| --- | --- | --- | --- | --- | --- | --- | --- | --- | --- | --- | --- |
| Q1 | 9.7% | 2.5% | -18.6% | 7.4% | -3.4% | 8.4% | 17.7% | -0.7% | 3.2% | - | - |
| Q2 | -8.3% | 4.8% | 31.9% | 0.8% | -5.5% | 0.8% | 11.9% | -4.3% | 7.1% | -100% | - |
| Q3 | - | -0.8% | 2.2% | 0.7% | -2.7% | 3.7% | -0.9% | -21.9% | -8.2% | 0.9% | - |
| Q4 | - | 2.1% | 6.9% | 6.1% | -2.1% | 1.8% | -9.3% | -0.4% | -11.6% | -0.1% | - |
| | J | F | M | A | M | J | J | A | S | O | N | D |
| --- | --- | --- | --- | --- | --- | --- | --- | --- | --- | --- | --- | --- |
| 2022 | 1.5% | 2.5% | 5.4% | -4% | -3.9% | - | - | - | - | - | - | - |
| 2021 | -1.2% | -0.8% | 4.6% | 3.4% | 6.3% | -4.7% | -0.6% | -0.7% | 0.5% | -0.6% | -4.2% | 3.4% |
+
Annual
| | | 2022 | 2021 | 2020 | 2019 | 2018 | 2017 | 2016 | 2015 | 2014 | 2013 | 2012 |
| --- | --- | --- | --- | --- | --- | --- | --- | --- | --- | --- | --- | --- |
| | | 0% | 29% | 16% | 29% | -6% | 19% | 8% | -1% | 14% | 29% | 0% |
Alpha
| | 2022 | 2021 | 2020 | 2019 | 2018 | 2017 | 2016 | 2015 | 2014 | 2013 | 2012 |
| --- | --- | --- | --- | --- | --- | --- | --- | --- | --- | --- | --- |
| EPVIX | 1% | 5% | 17% | 15% | -14% | 15% | 18% | -26% | -10% | - | - |
| S&P 500 | - | 29% | 16% | 29% | -6% | 19% | 8% | -1% | 14% | 29% | - |
| Alpha | 1% | -24% | 2% | -14% | -8% | -3% | 10% | -26% | -24% | - | - |