Eaton Vance Hexavest Global Equity Fund
Eaton Vance
Summary
The fund seeks to appreciate capital in the long term by investing in companies around the world including the U.S.
The fund is sub-advised by Hexavest Inc with a focus on investing around the world.
The systematic investment process relies on macro-economic analysis to identify positive or improving fundamentals. The quantitative model then ranks regions, countries, sectors and industries that are attractive to invest. The research team then applies fundamental research in selecting stocks and allocating capital.
The fund generally holds about 50% of its total assets in the U.S. and the rest More
Price
Last Close
$12.68 ( +0 )
Sector Allocation
Nov 30, -0001
Top 10 Holdings
Feb 12, 2021
Company Name
Microsoft Corporation
J P
Apple Inc
Bank Of
Johnson & Johnson
Company Name
Zoetis Inc
Nestle SA-Reg
Alphabet A
Barrick Gold
Roche Holding
Total
Holding
1.60
1.60
1.59
1.41
1.32
17.91%
Manager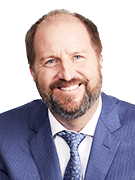 Leadership
Single Manager
| | 2022 | 2021 | 2020 | 2019 | 2018 | 2017 | 2016 | 2015 | 2014 | 2013 | 2012 |
| --- | --- | --- | --- | --- | --- | --- | --- | --- | --- | --- | --- |
| Q1 | - | 2.5% | -28.3% | 8.1% | -3.2% | 4.6% | - | - | - | - | - |
| Q2 | - | - | 17.6% | 1.4% | 1.4% | 1.9% | -100% | - | - | - | - |
| Q3 | - | - | 6.1% | 0.3% | 4.2% | 2.6% | -100% | - | - | - | - |
| Q4 | - | - | 9.8% | 5.1% | -9.4% | 3.9% | -0.8% | - | - | - | - |
| | J | F | M | A | M | J | J | A | S | O | N | D |
| --- | --- | --- | --- | --- | --- | --- | --- | --- | --- | --- | --- | --- |
| 2022 | - | - | - | - | - | - | - | - | - | - | - | - |
| 2021 | -1.1% | 3.6% | - | - | - | - | - | - | - | - | - | - |
+
Annual
| | | 2022 | 2021 | 2020 | 2019 | 2018 | 2017 | 2016 | 2015 | 2014 | 2013 | 2012 |
| --- | --- | --- | --- | --- | --- | --- | --- | --- | --- | --- | --- | --- |
| | | 0% | 29% | 16% | 29% | -6% | 19% | 8% | -1% | 14% | 29% | 0% |
Alpha
| | 2022 | 2021 | 2020 | 2019 | 2018 | 2017 | 2016 | 2015 | 2014 | 2013 | 2012 |
| --- | --- | --- | --- | --- | --- | --- | --- | --- | --- | --- | --- |
| EHGCX | - | 2% | -2% | 16% | -9% | 14% | - | - | - | - | - |
| S&P 500 | - | 29% | 16% | 29% | -6% | 19% | 8% | -1% | 14% | 29% | - |
| Alpha | - | -26% | -17% | -12% | -3% | -5% | - | - | - | - | - |