Eagle MLP
US, MLPs

| Symbol | Price |
| --- | --- |
| DMCCX | 9.39 |
| FEKAX | 12.87 |
| DMCAX | 128.29 |
| BHHEX | 23.7 |
| FEKIX | 12.41 |
| DPDEX | 19.69 |
| USLUX | 23.63 |
| GVDIX | 9.42 |
| SSGMX | 8.85 |
| GVDSX | 51.33 |
Summary
The fund seeks total return by investing in companies across any size in the United States.
The investment process is designed to highlight companies in the benchmark index that are engaged in master limited partnerships and MLP-related securities.
The investment team defines MLP-related securities as general partners of MLPs, MLP institutional securities, exchange-traded notes, structured notes or options, or other publicly traded partnerships or limited liability companies.
The fund is managed by two co-advisers, Eagle Global Advisors, LLC and Princeton Fund Advisors, LLC. As co-advisers, Eagle Global Advisors is responsible for security selection and trade execution and Princeton Fund Advisors is responsible for regulatory oversight of the fund and oversight of the investment portfolio.
Next, the research team emphasizes MLPs and MLP-related securities that focus on midstream energy infrastructure and the transportation, storage and gathering & processing of oil, natural gas, natural gas liquids and other hydrocarbons.
The team may also consider MLPs and MLP-related securities that are engaged in one or more aspects of the exploration, production, marketing, or delivery of energy-related commodities such as natural gas, natural gas liquids, coal, crude oil or refined petroleum products.
Then the manager constructs a portfolio from a list of companies favored by the research team and allocates capital based on its conviction level.
The fund invests in notes of any maturity that are rated BBB- or higher.
The fund is non-diversified, which means that it may invest in fewer securities at any one time than a diversified fund.
Strategy
Process
Research
Risk
Philosophy
Price
Last Close
$5.33 ( +0.12 )
Sector Allocation
Mar 31, 2021
Top 10 Holdings
Mar 31, 2021
Company Name
Plains GP
Targa Resources
MPLX, LP
Enbridge Inc
Williams Companies,
Holding
10.33
10.18
8.12
7.66%
7.62
Company Name
Western Midstream
Oneok, Inc.
Cheniere Energy
Keyera Corp
Kinder Morgan,
Total
Holding
6.39%
5.22%
4.95%
4.71%
4.68%
69.86%
Manager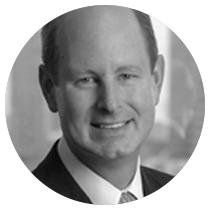 Leadership
Single Manager
Documents
Prospectus
Fact Sheet
Annual Reports
| | 2021 | 2020 | 2019 | 2018 | 2017 | 2016 | 2015 | 2014 | 2013 | 2012 | 2011 |
| --- | --- | --- | --- | --- | --- | --- | --- | --- | --- | --- | --- |
| Q1 | 18.1% | -51.5% | 20.5% | -13.2% | -0.4% | -4.6% | 0.6% | 2.5% | 18.8% | - | - |
| Q2 | 18.5% | 29.9% | -4.7% | 13.9% | -9.5% | 24.9% | -4.5% | 18.2% | 0.7% | -100% | - |
| Q3 | -4.1% | -9.9% | -8.5% | 4.1% | 0.4% | 11.2% | -28.4% | 0.3% | 1.6% | 0.5% | - |
| Q4 | - | 21% | -2.9% | -21.2% | 0.2% | 5.1% | -17.5% | -14.2% | 8% | -2.3% | - |
| | J | F | M | A | M | J | J | A | S | O | N | D |
| --- | --- | --- | --- | --- | --- | --- | --- | --- | --- | --- | --- | --- |
| 2021 | 3.3% | 7.3% | 6.6% | 4% | 7.2% | 6.3% | -6.1% | -1% | 3.1% | - | - | - |
| 2020 | -6.7% | -10.2% | -42.1% | 26% | 7.3% | -4% | -2.2% | 2% | -9.6% | -0.3% | 18% | 2.8% |
| | | 2021 | 2020 | 2019 | 2018 | 2017 | 2016 | 2015 | 2014 | 2013 | 2012 | 2011 |
| --- | --- | --- | --- | --- | --- | --- | --- | --- | --- | --- | --- | --- |
| | | 0% | 16% | 29% | -6% | 19% | 8% | -1% | 14% | 29% | 13% | 0% |
Alpha
| | 2021 | 2020 | 2019 | 2018 | 2017 | 2016 | 2015 | 2014 | 2013 | 2012 | 2011 |
| --- | --- | --- | --- | --- | --- | --- | --- | --- | --- | --- | --- |
| EGLIX | 34% | -31% | 4% | -19% | -9% | 39% | -43% | 4% | 33% | - | - |
| S&P 500 | - | 16% | 29% | -6% | 19% | 8% | -1% | 14% | 29% | 13% | - |
| Alpha | 34% | -47% | -25% | -13% | -28% | 31% | -43% | -9% | 4% | - | - |