DF Dent Premier Growth Fund
DF Dent Funds
Recently Viewed

| | |
| --- | --- |
| Symbol | Price |
| FEKAX | 12.87 |
| DMCAX | 128.29 |
| BHHEX | 23.7 |
| FEKIX | 12.41 |
| DPDEX | 19.69 |
| DMCCX | 9.39 |
| USLUX | 23.63 |
| GVDIX | 9.42 |
| SSGMX | 8.85 |
| GVDSX | 51.33 |
Summary
The fund seeks capital appreciation in the long term by investing in mid-and large-size companies in the United States.
The investment process is driven by fundamental analysis to identify companies that demonstrate superior long-term growth characteristics.
The process also looks for companies that have sustainable earnings prospects and reasonably valued stock prices.
Then the research team focuses on companies that do not have strong earnings histories but do have other attributes that may contribute to accelerated growth in the near future.
In addition, the team relies on an economic analysis of companies across a More
Price
Last Close
$52.99 ( +0.14 )
52 Week HL
$52.99 - $38.99
Sector Allocation
Dec 31, 2020
Top 10 Holdings
Mar 31, 2021
Company Name
Visa Inc
Mastercard Inc
Bio Techne
Thermo Fisher
Intuitive Surgical
Company Name
Danaher Corporation
Vulcan Materials
Illumina Inc
American Tower
Markel Corp
Total
Holding
3.69
3.64
3.43
3.38
3.37
38.5%
Manager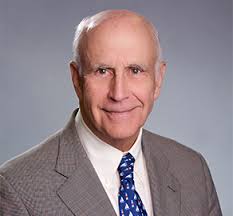 Leadership
Single Manager
| | 2021 | 2020 | 2019 | 2018 | 2017 | 2016 | 2015 | 2014 | 2013 | 2012 | 2011 |
| --- | --- | --- | --- | --- | --- | --- | --- | --- | --- | --- | --- |
| Q1 | -0.4% | -15.2% | 19.9% | 5.8% | 7.7% | -2.3% | 0.7% | -1.9% | 10.2% | 12.9% | - |
| Q2 | 10.2% | 27% | 8.8% | 7.2% | 8.5% | 1.5% | 2.1% | 1.8% | 1.5% | -7.1% | - |
| Q3 | 6.4% | 6.6% | 0.4% | 7.8% | 6.3% | 5.5% | -5.6% | -1.6% | 11% | 6% | - |
| Q4 | - | 9.3% | -0.1% | -14.8% | 5.4% | -2.1% | 4.8% | 7% | 8.8% | 3.5% | - |
| | J | F | M | A | M | J | J | A | S | O | N | D |
| --- | --- | --- | --- | --- | --- | --- | --- | --- | --- | --- | --- | --- |
| 2021 | -2.6% | 1.3% | 1% | 7.5% | -1.6% | 4.2% | 4.8% | 0.6% | 0.9% | - | - | - |
| 2020 | 3.8% | -6.4% | -12.7% | 13.8% | 9% | 2.3% | 5.8% | 4.1% | -3.2% | -2.6% | 10.5% | 1.6% |
| | | 2021 | 2020 | 2019 | 2018 | 2017 | 2016 | 2015 | 2014 | 2013 | 2012 | 2011 |
| --- | --- | --- | --- | --- | --- | --- | --- | --- | --- | --- | --- | --- |
| | | 20% | 37% | 34% | -3% | 28% | 6% | 4% | 11% | 32% | 13% | 1% |
Alpha
| | 2021 | 2020 | 2019 | 2018 | 2017 | 2016 | 2015 | 2014 | 2013 | 2012 | 2011 |
| --- | --- | --- | --- | --- | --- | --- | --- | --- | --- | --- | --- |
| DFDPX | 17% | 25% | - | 2% | 32% | 3% | 2% | 5% | 35% | 16% | 2% |
| Russell 3000 | 20% | 37% | 34% | -3% | 28% | 6% | 4% | 11% | 32% | 13% | 1% |
| Alpha | -3% | -12% | - | 5% | 4% | -3% | -2% | -6% | 2% | 3% | 1% |