Calvert International Opportunities Fund
Calvert Research and Management
INT, Mid-Cap Core

| Symbol | Price |
| --- | --- |
| FEKIX | 12.41 |
| DPDEX | 19.69 |
| DMCCX | 9.39 |
| FEKAX | 12.87 |
| DMCAX | 128.29 |
| BHHEX | 23.7 |
| USLUX | 23.63 |
| GVDIX | 9.42 |
| SSGMX | 8.85 |
| LQTVX | 7.98 |
Summary
The fund seeks capital appreciation in the long term by investing in small-and mid-size companies outside the United States.
The sub-adviser's investment process starts with a list of companies in the benchmark index and the research team utilizes quantitative techniques and fundamental analysis to identify investment opportunities.
Next, the research team relies on fundamental bottom-up research to look for companies that capitalize on market inefficiencies.
Other attributes the team considers are a company's business model with identifiable competitive advantages/barriers to entry, a scalable market opportunity, balance sheet strength, and a capable management team with a track record of good capital allocation.
In addition, the team seeks companies that are high or improving in quality.
Also, the research team integrates environmental, social and governance factors as part of its process.
Then the manager constructs a portfolio of stocks from a list of companies favored by the research team and allocates capital based on its conviction level.
The portfolio holds stocks of companies in developed countries but may invest in any geographic region of the world in at least three different countries.
Also, the fund may invest up to 20% of its net assets in securities of issuers in emerging market countries.
The fund may also invest in real estate investment trusts, and invests no more than 20% of its net assets in U.S. companies.

Strategy
Process
Research
Risk
Philosophy
Price
Last Close
$ 23.62 (
+0.31

)
52 Week HL
$23.62 - $16.98
Net Assets
$515.4 M
Expense Ratio
1.09 %
Sector Allocation
Mar 31, 2021
Top 10 Holdings
Mar 31, 2021
Company Name
Ashtead Group
Diploma PLC
Howden Joinery
RWS Holdings
IMCD NV
Company Name
Bravida Holding
Interpump Group
Invesco Office
Games Workshop
BFF Bank
Total
Holding
1.40
1.37
1.32
1.30
1.30
14.2%
Manager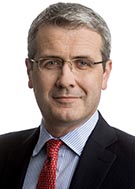 Name
Aidan M. Farrell
Leadership
Single Manager
Tenure
2003
Advisor
Eaton Vance Advisers International Ltd.
Documents
Prospectus
Fact Sheet
Annual Reports
Performance
3 Year
65.49%
5 Year
92.72%
| | 2021 | 2020 | 2019 | 2018 | 2017 | 2016 | 2015 | 2014 | 2013 | 2012 | 2011 |
| --- | --- | --- | --- | --- | --- | --- | --- | --- | --- | --- | --- |
| Q1 | 1.5% | -25.7% | 10.4% | 2.2% | 8.9% | 0.4% | 6% | 2.9% | 5.3% | 15.6% | - |
| Q2 | 6.4% | 21.7% | 1.8% | -0.3% | 10.8% | -4.9% | 2.7% | 2.4% | 2.1% | -7.5% | - |
| Q3 | 9% | 10.5% | -2.3% | 2.7% | 8.5% | 7.7% | -8.6% | -6% | 11.1% | 9.4% | - |
| Q4 | - | 13.3% | 11.4% | -16.4% | 6% | -1.9% | 2.9% | -3.3% | 6.6% | 5.1% | - |
| | J | F | M | A | M | J | J | A | S | O | N | D |
| --- | --- | --- | --- | --- | --- | --- | --- | --- | --- | --- | --- | --- |
| 2021 | -2% | 1.1% | 2.4% | 5.5% | 2.4% | -1.6% | 4.1% | 2.9% | 1.7% | - | - | - |
| 2020 | -2.6% | -7.9% | -17.2% | 10.1% | 7.3% | 2.9% | 3.7% | 6% | 0.6% | -3% | 10.1% | 6% |
| | | 2021 | 2020 | 2019 | 2018 | 2017 | 2016 | 2015 | 2014 | 2013 | 2012 | 2011 |
| --- | --- | --- | --- | --- | --- | --- | --- | --- | --- | --- | --- | --- |
| | | 0% | 16% | 29% | -6% | 19% | 8% | -1% | 14% | 29% | 13% | 0% |
Alpha
| | 2021 | 2020 | 2019 | 2018 | 2017 | 2016 | 2015 | 2014 | 2013 | 2012 | 2011 |
| --- | --- | --- | --- | --- | --- | --- | --- | --- | --- | --- | --- |
| COIIX | 18% | 13% | 24% | -15% | 39% | 1% | 2% | -4% | 28% | 26% | -18% |
| S&P 500 | - | 16% | 29% | -6% | 19% | 8% | -1% | 14% | 29% | 13% | - |
| Alpha | 18% | -3% | -4% | -8% | 20% | -7% | 3% | -18% | -1% | 13% | -18% |