Columbia Select Global Equity Fund
Columbia
Summary
The fund seeks capital appreciation in the long term by investing in companies outside the United States.
The investment process starts with a list of companies in the benchmark index and the research team utilizes quantitative techniques and fundamental analysis to identify investment opportunities.
Next, the research team invests in securities of companies located in developed and emerging countries.
The research team invests at least 40% of the fund's net assets in companies that maintain their principal place of business or conduct their principal business activities outside the U.S.
This may also include companies More
Price
Last Close
$14.44 ( -0.35 )
52 Week HL
$21.79 - $14.06
Expense Ratio
Sector Allocation
Feb 28, 2021
Top 10 Holdings
Mar 30, 2021
Company Name
Microsoft Corporation
Amazon.com
Alphabet-Cl A
Mastercard -
Adobe Inc
Company Name
Intuit Inc
Thermo Fisher
Samsung Electronics
Hoya
Keyence
Total
Holding
4.73
4.08
3.08
2.76
2.26
47.56%
Manager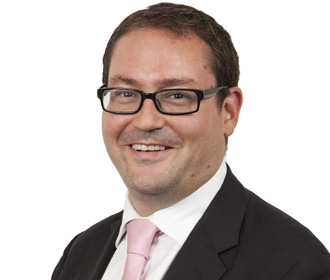 Leadership
Single Manager
| | 2022 | 2021 | 2020 | 2019 | 2018 | 2017 | 2016 | 2015 | 2014 | 2013 | 2012 |
| --- | --- | --- | --- | --- | --- | --- | --- | --- | --- | --- | --- |
| Q1 | -12.5% | 1.9% | -13.2% | 14.1% | 3% | 11.9% | 0.8% | 1.8% | -0.9% | 7.4% | - |
| Q2 | -17% | 11.3% | 20.4% | 6.2% | 4.2% | 9% | 2% | 0.4% | 3.7% | 0.9% | - |
| Q3 | - | 7.9% | 10% | -0.1% | 5% | 3.1% | 4.2% | -7.3% | -2.4% | 6.6% | - |
| Q4 | - | -0.7% | 1.1% | 5.9% | -11.5% | 4.9% | -7.6% | 6.7% | 0.3% | 9.6% | - |
| | J | F | M | A | M | J | J | A | S | O | N | D |
| --- | --- | --- | --- | --- | --- | --- | --- | --- | --- | --- | --- | --- |
| 2022 | -10.3% | -4.6% | 2.2% | -11.6% | -6.4% | - | - | - | - | - | - | - |
| 2021 | -1.2% | 1.6% | 1.4% | 5.8% | 1.2% | 4% | 3.2% | 4.1% | 0.5% | -0.8% | -0.1% | -6.3% |
+
Annual
| | | 2022 | 2021 | 2020 | 2019 | 2018 | 2017 | 2016 | 2015 | 2014 | 2013 | 2012 |
| --- | --- | --- | --- | --- | --- | --- | --- | --- | --- | --- | --- | --- |
| | | 0% | 29% | 16% | 29% | -6% | 19% | 8% | -1% | 14% | 29% | 0% |
Alpha
| | 2022 | 2021 | 2020 | 2019 | 2018 | 2017 | 2016 | 2015 | 2014 | 2013 | 2012 |
| --- | --- | --- | --- | --- | --- | --- | --- | --- | --- | --- | --- |
| CGERX | -28% | 14% | 16% | 31% | -2% | 32% | -1% | 1% | 1% | 27% | 16% |
| S&P 500 | - | 29% | 16% | 29% | -6% | 19% | 8% | -1% | 14% | 29% | - |
| Alpha | -28% | -15% | 1% | 2% | 4% | 13% | -9% | 2% | -13% | -2% | 16% |