Chautauqua International Growth Fund
Baird
International
Multi-Cap
Growth
Chautauqua International Growth Fund
CCWSX
Summary
The fund seeks capital appreciation in the long term by investing in mid-and large-size companies outside the United States.
The investment process starts with a list of companies in the benchmark index and the research team utilizes quantitative techniques and fundamental analysis to identify investment opportunities.
Next, the research team considers companies with growth characteristics and that are likely to benefit from current macroeconomic and global trends.
The team also prefers companies with durable competitive advantages.
Then the manager constructs a portfolio of stocks from a list of companies favored by the research team More
Price
Last Close
$14.11 ( +0.07 )
Sector Allocation
Mar 31, 2021
Top 10 Holdings
Mar 31, 2021
Company Name
CONSTELLATION SOFTWARE
ASML HOLDING
TATA CONSULTANCY
WUXI BIOLOGICS
DBS GROUP
Manager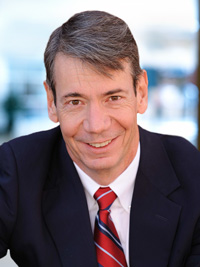 Leadership
Single Manager
| | 2022 | 2021 | 2020 | 2019 | 2018 | 2017 | 2016 | 2015 | 2014 | 2013 | 2012 |
| --- | --- | --- | --- | --- | --- | --- | --- | --- | --- | --- | --- |
| Q1 | -9.1% | 1.4% | -16.8% | 13.6% | 2.3% | 10.7% | - | - | - | - | - |
| Q2 | -14.3% | 5.1% | 25.6% | 4.7% | -0.1% | 5.6% | -1.7% | - | - | - | - |
| Q3 | - | 6.5% | 12.8% | -3.6% | 0.1% | 10.2% | 5.8% | - | - | - | - |
| Q4 | - | -4.8% | 17.8% | 5.7% | -17.3% | 5.3% | -8.1% | - | - | - | - |
| | J | F | M | A | M | J | J | A | S | O | N | D |
| --- | --- | --- | --- | --- | --- | --- | --- | --- | --- | --- | --- | --- |
| 2022 | -4.8% | -3% | -1.5% | -7.3% | -7.5% | - | - | - | - | - | - | - |
| 2021 | 2.5% | 0.1% | -1.1% | 2.4% | 2.2% | 0.4% | 0.1% | 5% | 1.4% | -1.9% | -4.3% | -1.3% |
+
Annual
| | | 2022 | 2021 | 2020 | 2019 | 2018 | 2017 | 2016 | 2015 | 2014 | 2013 | 2012 |
| --- | --- | --- | --- | --- | --- | --- | --- | --- | --- | --- | --- | --- |
| | | 0% | 29% | 16% | 29% | -6% | 19% | 8% | -1% | 14% | 29% | 0% |
Alpha
| | 2022 | 2021 | 2020 | 2019 | 2018 | 2017 | 2016 | 2015 | 2014 | 2013 | 2012 |
| --- | --- | --- | --- | --- | --- | --- | --- | --- | --- | --- | --- |
| CCWSX | -23% | 5% | 39% | 24% | -17% | 36% | - | - | - | - | - |
| S&P 500 | - | 29% | 16% | 29% | -6% | 19% | 8% | -1% | 14% | 29% | - |
| Alpha | -23% | -23% | 23% | -4% | -11% | 17% | - | - | - | - | - |