Invesco Global Real Estate Income Fd
Invesco
Invesco Global Real Estate Income Fd
ASRYX
Summary
The fund seeks primarily current income and secondarily capital appreciation by investing in companies across any size outside the United States.
The sub-adviser's investment process starts with a list of companies in the benchmark index and the research team utilizes quantitative techniques and fundamental analysis to identify investment opportunities.
Next, the research team invests in the securities of real estate and real estate-related issuers, and in derivatives and other instruments that have economic characteristics similar to such securities.
The fund considers an issuer to be a real estate or real estate-related issuer if More
Price
Last Close
$8.62 ( -0.08 )
Manager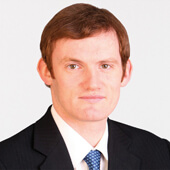 Leadership
Single Manager
Advisor
Invesco Asset Management Limited
| | 2022 | 2021 | 2020 | 2019 | 2018 | 2017 | 2016 | 2015 | 2014 | 2013 | 2012 |
| --- | --- | --- | --- | --- | --- | --- | --- | --- | --- | --- | --- |
| Q1 | -1.2% | 4.1% | -23.6% | 11.7% | -2.4% | 2.6% | 4.5% | 2.6% | 5.4% | 5.2% | - |
| Q2 | -8.5% | 7.1% | 8.3% | 0.2% | 3.9% | 2% | 2.9% | -3.6% | 6.4% | -4.3% | - |
| Q3 | - | 5.2% | 3.2% | 2% | - | 1.7% | 1.4% | -2% | -2.6% | 1.1% | - |
| Q4 | - | 4.2% | 8.3% | -3.5% | -4% | 2.7% | -3.5% | 2% | 4.9% | -1.1% | - |
| | J | F | M | A | M | J | J | A | S | O | N | D |
| --- | --- | --- | --- | --- | --- | --- | --- | --- | --- | --- | --- | --- |
| 2022 | -4.5% | -1% | 4.4% | -6.2% | -6.5% | - | - | - | - | - | - | - |
| 2021 | -1.5% | 3.1% | 2.6% | 5.1% | 1.6% | 0.3% | 3.3% | 0.6% | 1.2% | -2.4% | -0.6% | 1.8% |
+
Annual
| | | 2022 | 2021 | 2020 | 2019 | 2018 | 2017 | 2016 | 2015 | 2014 | 2013 | 2012 |
| --- | --- | --- | --- | --- | --- | --- | --- | --- | --- | --- | --- | --- |
| | | 0% | 29% | 16% | 29% | -6% | 19% | 8% | -1% | 14% | 29% | 0% |
Alpha
| | 2022 | 2021 | 2020 | 2019 | 2018 | 2017 | 2016 | 2015 | 2014 | 2013 | 2012 |
| --- | --- | --- | --- | --- | --- | --- | --- | --- | --- | --- | --- |
| ASRYX | -11% | 16% | -8% | 10% | -4% | 9% | 5% | -1% | 15% | 0% | - |
| S&P 500 | - | 29% | 16% | 29% | -6% | 19% | 8% | -1% | 14% | 29% | - |
| Alpha | -11% | -13% | -23% | -18% | 2% | -10% | -3% | -1% | 1% | -29% | - |