Artisan International Value Fund
Artisan
International
Large-Cap
Core
Artisan International Value Fund
ARTKX
Summary
The fund seeks maximum capital appreciation in the long term by investing in companies across any size outside the United States.
The investment process starts with a list of companies in the benchmark index and the research team utilizes quantitative techniques and fundamental analysis to identify investment opportunities.
Next, the research team seeks to identify high-quality companies that are estimated to trade below their fair values.
The team favors companies with balance sheet strength and operated by management teams aligned with shareholders' interests.
In addition, the team considers companies having a track record of More
Price
Last Close
$37.48 ( -0.95 )
52 Week HL
$47.03 - $37.47
Sector Allocation
Apr 30, 2021
Top 10 Holdings
Apr 30, 2021
Company Name
Samsung Electronics
Compass Group
Abb Ltd
Arch Capital
Novartis AG
Company Name
ING Groep
Danone SA
RELX PLC
NAVER Corp
Alimentation Couche-Tard
Total
Holding
3.7
3.4
3.4
3.2
3.2
41.8%
Manager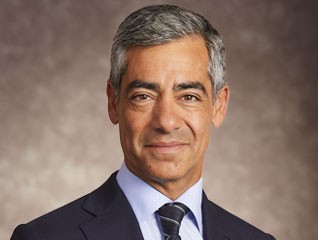 Leadership
Single Manager
| | 2022 | 2021 | 2020 | 2019 | 2018 | 2017 | 2016 | 2015 | 2014 | 2013 | 2012 |
| --- | --- | --- | --- | --- | --- | --- | --- | --- | --- | --- | --- |
| Q1 | -2.9% | 8.4% | -27.5% | 10% | -3.2% | 6.6% | 0.8% | 3.7% | 0.2% | 7.5% | - |
| Q2 | -5.7% | 6.2% | 16.9% | 1.6% | -1.7% | 6.7% | -1.5% | 0.7% | 6.2% | 1.6% | - |
| Q3 | - | 1% | 5.1% | -0.8% | 2.1% | 5.9% | 6.5% | -8.6% | -6.6% | 10.5% | - |
| Q4 | - | -5.2% | 20.7% | 6% | -11.6% | 2.8% | -0.3% | 3.1% | - | 7.2% | - |
| | J | F | M | A | M | J | J | A | S | O | N | D |
| --- | --- | --- | --- | --- | --- | --- | --- | --- | --- | --- | --- | --- |
| 2022 | -0.3% | -1.3% | -1.3% | -2.8% | -5.8% | - | - | - | - | - | - | - |
| 2021 | -0.9% | 6.1% | 3% | 3.1% | 4.3% | -1.3% | 0.1% | 0.2% | 0.6% | - | -12.7% | 4.6% |
+
Annual
| | | 2022 | 2021 | 2020 | 2019 | 2018 | 2017 | 2016 | 2015 | 2014 | 2013 | 2012 |
| --- | --- | --- | --- | --- | --- | --- | --- | --- | --- | --- | --- | --- |
| | | 0% | 29% | 16% | 29% | -6% | 19% | 8% | -1% | 14% | 29% | 0% |
Alpha
| | 2022 | 2021 | 2020 | 2019 | 2018 | 2017 | 2016 | 2015 | 2014 | 2013 | 2012 |
| --- | --- | --- | --- | --- | --- | --- | --- | --- | --- | --- | --- |
| ARTKX | -11% | 6% | 8% | 19% | -16% | 24% | 6% | -2% | -1% | 31% | 23% |
| S&P 500 | - | 29% | 16% | 29% | -6% | 19% | 8% | -1% | 14% | 29% | - |
| Alpha | -11% | -23% | -8% | -9% | -9% | 5% | -3% | -1% | -14% | 2% | 23% |