Artisan International Fund
Artisan
International
Large-Cap
Growth
Artisan International Fund
APHIX
Summary
The fund seeks maximum capital appreciation in the long term by investing in companies across any size outside the United States.
The investment process starts with a list of companies in the benchmark index and the research team utilizes quantitative techniques and fundamental analysis to identify investment opportunities.
Next, the research team focuses on attractively-valued companies within its preferred themes with durable growth characteristics that do not fully reflect their long-term potential.
The team identifies long-term secular growth trends, and focuses on those industry leaders with attractive growth and valuation characteristics that will More
Price
Last Close
$24.13 ( -0.57 )
52 Week HL
$39.1 - $23.49
Sector Allocation
Apr 30, 2021
Top 10 Holdings
Apr 30, 2021
Company Name
AIA Group
Linde PLC
Deutsche Boerse
Nice Ltd
Roche Holding
Company Name
Ryanair Holdings
BNP Paribas
Alphabet Inc
Amazon.com Inc
Koninklijke DSM
Total
Holding
2.9
2.9
2.9
2.9
2.8
31.7%
Manager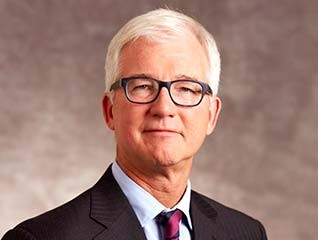 Leadership
Single Manager
| | 2022 | 2021 | 2020 | 2019 | 2018 | 2017 | 2016 | 2015 | 2014 | 2013 | 2012 |
| --- | --- | --- | --- | --- | --- | --- | --- | --- | --- | --- | --- |
| Q1 | -11% | 0.4% | -21.2% | 10.3% | 0.4% | 9% | -3.6% | 4.3% | -1.8% | 6.1% | - |
| Q2 | -7.9% | 6% | 16.9% | 7.5% | -1.4% | 9.6% | -1.2% | -0.4% | 5.4% | 0.5% | - |
| Q3 | - | -0.2% | 7.5% | -0.1% | 4.1% | 5.6% | 3.8% | -13.2% | -4.7% | 9% | - |
| Q4 | - | -16.9% | 5.1% | 2.1% | -11.7% | 3.9% | -8.4% | 6.9% | 0.5% | 7.5% | - |
| | J | F | M | A | M | J | J | A | S | O | N | D |
| --- | --- | --- | --- | --- | --- | --- | --- | --- | --- | --- | --- | --- |
| 2022 | -7.7% | -5.4% | 1.9% | -7.6% | -3.4% | - | - | - | - | - | - | - |
| 2021 | -1% | -0.1% | 1.4% | 3.9% | 3.1% | -1.1% | 1.3% | 3% | -4.4% | 4.2% | -24% | 4.9% |
+
Annual
| | | 2022 | 2021 | 2020 | 2019 | 2018 | 2017 | 2016 | 2015 | 2014 | 2013 | 2012 |
| --- | --- | --- | --- | --- | --- | --- | --- | --- | --- | --- | --- | --- |
| | | 0% | 29% | 16% | 29% | -6% | 19% | 8% | -1% | 14% | 29% | 0% |
Alpha
| | 2022 | 2021 | 2020 | 2019 | 2018 | 2017 | 2016 | 2015 | 2014 | 2013 | 2012 |
| --- | --- | --- | --- | --- | --- | --- | --- | --- | --- | --- | --- |
| APHIX | -21% | -12% | 4% | 23% | -11% | 31% | -9% | -4% | -1% | 26% | 26% |
| S&P 500 | - | 29% | 16% | 29% | -6% | 19% | 8% | -1% | 14% | 29% | - |
| Alpha | -21% | -40% | -12% | -6% | -5% | 12% | -18% | -3% | -14% | -4% | 26% |