Firsthand Alternative Energy Fund
Firsthand Funds
Global
Natural Resources/Materials
Firsthand Alternative Energy Fund
ALTEX
Summary
The fund seeks capital appreciation in the long term by investing in companies across any size outside the United States.
The investment process starts with a list of companies in the benchmark index and the research team utilizes quantitative techniques and fundamental analysis to identify investment opportunities.
Next, the research team Invests in alternative energy and alternative energy technology companies, both U.S. and international.
Alternative energy includes energy generated through solar, hydrogen, wind, geothermal, hydroelectric, tidal, biofuel, and biomass.
Alternative energy technologies include technologies that enable energies to be tapped, stored, or transported, such More
Price
Last Close
$9.94 ( -0.36 )
52 Week HL
$16.13 - $9.47
Sector Allocation
Dec 31, 2020
Top 10 Holdings
Dec 31, 2020
Company Name
SolarEdge Technologies,
Enphase Energy,
Cree, Inc.
Sunrun Inc.
Qell Acquisition
Company Name
Vestas Wind
Sustainable Opportunities
Climate Change
Decarbonization Plus
Spring Valley
Total
Holding
3.8%
3.5
3.4%
3.4
3.3
46.7%
Manager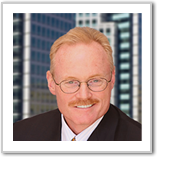 Leadership
Single Manager
| | 2022 | 2021 | 2020 | 2019 | 2018 | 2017 | 2016 | 2015 | 2014 | 2013 | 2012 |
| --- | --- | --- | --- | --- | --- | --- | --- | --- | --- | --- | --- |
| Q1 | 0.7% | 1.8% | -22.1% | 15.9% | -0.3% | 7.8% | -5.7% | 5% | 15% | 17.1% | - |
| Q2 | -17.8% | 0.8% | 29.9% | 13.3% | -2.9% | 9% | -6.4% | -5.2% | 3.5% | 29.6% | - |
| Q3 | - | -8.1% | 40.4% | -2.4% | -2% | 3.9% | 4.1% | -18.8% | -10.3% | 14.7% | - |
| Q4 | - | -0.2% | 27.6% | 6.1% | -13.4% | 4% | -1.3% | 11.7% | -6.5% | 10.2% | - |
| | J | F | M | A | M | J | J | A | S | O | N | D |
| --- | --- | --- | --- | --- | --- | --- | --- | --- | --- | --- | --- | --- |
| 2022 | -18.6% | 5.2% | 17.6% | -18.9% | -4.7% | - | - | - | - | - | - | - |
| 2021 | 7.3% | -2.2% | -2.9% | -4% | -2.3% | 7.6% | -4% | 0.5% | -4.8% | 11.3% | -0.2% | -10.1% |
+
Annual
| | | 2022 | 2021 | 2020 | 2019 | 2018 | 2017 | 2016 | 2015 | 2014 | 2013 | 2012 |
| --- | --- | --- | --- | --- | --- | --- | --- | --- | --- | --- | --- | --- |
| | | 0% | 29% | 16% | 29% | -6% | 19% | 8% | -1% | 14% | 29% | 0% |
Alpha
| | 2022 | 2021 | 2020 | 2019 | 2018 | 2017 | 2016 | 2015 | 2014 | 2013 | 2012 |
| --- | --- | --- | --- | --- | --- | --- | --- | --- | --- | --- | --- |
| ALTEX | -17% | - | 84% | 41% | -19% | 27% | -9% | -10% | -0% | 94% | -24% |
| S&P 500 | - | 29% | 16% | 29% | -6% | 19% | 8% | -1% | 14% | 29% | - |
| Alpha | -17% | - | 68% | 12% | -12% | 9% | -18% | -9% | -14% | 65% | -24% |