American Beacon International Equity Fund
American Beacon
International
Large-Cap
Core
American Beacon International Equity Fund
AILCX
Summary
The fund seeks capital appreciation in the long term by investing in companies across any size outside the United States.
The fund manages assets by hiring sub-advisors and currently works with three. The fund prefers a multi-manager investing approach to reduce volatility and downside risk.
The sub-advisors are Causeway Capital Management LLC, Lazard Asset Management LLC, and American Century Investment Management, Inc.
The manager allocates the assets of the fund among different sub-advisors. Each of the sub-advisors utilizes internal and external research and changing economic trends to assess the earnings growth prospects of More
Price
Last Close
$15.23 ( -0.03 )
52 Week HL
$19.93 - $14.75
Top 10 Holdings
Apr 02, 2021
Company Name
Sanofi
Novartis AG
BNP Paribas
Volkswagen AG
TOTAL S.E.
Company Name
Samsung Electronics
Takeda Pharmaceutical
Barclays PLC
Sumitomo Mitsui
ABB Ltd.
Total
Holding
2.0
1.9
1.7
1.7
1.6
20.9%
Manager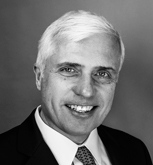 Name
Gene L. Needles, Jr.
Leadership
Single Manager
Advisor
Causeway Capital Management LLC
| | 2022 | 2021 | 2020 | 2019 | 2018 | 2017 | 2016 | 2015 | 2014 | 2013 | 2012 |
| --- | --- | --- | --- | --- | --- | --- | --- | --- | --- | --- | --- |
| Q1 | -6.3% | 6.1% | -30.1% | 9.4% | -2.1% | 6.7% | -3.5% | 5% | -0.1% | 2.1% | - |
| Q2 | -5.8% | 2.5% | 15.1% | 0.7% | -0.8% | 5.5% | -1.9% | 1.2% | 2.8% | 0.8% | - |
| Q3 | - | 1.8% | 3.2% | -2.8% | 2% | 5.2% | 5.6% | -10.6% | -5.5% | 11.2% | - |
| Q4 | - | -9.3% | 19.7% | 6.6% | -14.2% | 4.5% | -0.8% | 2.4% | -5.3% | 6.5% | - |
| | J | F | M | A | M | J | J | A | S | O | N | D |
| --- | --- | --- | --- | --- | --- | --- | --- | --- | --- | --- | --- | --- |
| 2022 | 0.5% | 1% | -7.7% | -5.6% | -0.1% | - | - | - | - | - | - | - |
| 2021 | -2.2% | 5.1% | 3.3% | 1.6% | 4.1% | -3% | -1.1% | 1.5% | 1.4% | -1% | -5.2% | -5.6% |
+
Annual
| | | 2022 | 2021 | 2020 | 2019 | 2018 | 2017 | 2016 | 2015 | 2014 | 2013 | 2012 |
| --- | --- | --- | --- | --- | --- | --- | --- | --- | --- | --- | --- | --- |
| | | 0% | 29% | 16% | 29% | -6% | 19% | 8% | -1% | 14% | 29% | 0% |
Alpha
| | 2022 | 2021 | 2020 | 2019 | 2018 | 2017 | 2016 | 2015 | 2014 | 2013 | 2012 |
| --- | --- | --- | --- | --- | --- | --- | --- | --- | --- | --- | --- |
| AILCX | -12% | -2% | -1% | 16% | -17% | 24% | -1% | -3% | -8% | 23% | 20% |
| S&P 500 | - | 29% | 16% | 29% | -6% | 19% | 8% | -1% | 14% | 29% | - |
| Alpha | -12% | -31% | -16% | -13% | -11% | 5% | -9% | -2% | -22% | -6% | 20% |