American Beacon International Equity Fund
American Beacon
INT, Large-Cap Core

| Symbol | Price |
| --- | --- |
| DPDEX | 19.69 |
| DMCCX | 9.39 |
| FEKAX | 12.87 |
| DMCAX | 128.29 |
| BHHEX | 23.7 |
| FEKIX | 12.41 |
| USLUX | 23.63 |
| GVDIX | 9.42 |
| SSGMX | 8.85 |
| LBTTX | 7.98 |
Summary
The fund seeks capital appreciation in the long term by investing in companies across any size outside the United States.
The fund manages assets by hiring sub-advisors and currently works with three. The fund prefers a multi-manager investing approach to reduce volatility and downside risk.
The sub-advisors are Causeway Capital Management LLC, Lazard Asset Management LLC, and American Century Investment Management, Inc.
The manager allocates the assets of the fund among different sub-advisors. Each of the sub-advisors utilizes internal and external research and changing economic trends to assess the earnings growth prospects of companies.
The sub-advisors' investment process starts with a list of companies in the benchmark index and the research team utilizes quantitative techniques and fundamental analysis to identify investment opportunities.
Next, the research team looks for companies that are estimated to trade below their fair values in developed countries.
With the help of fundamental analysis, the team selects attractively valued companies demonstrating improving growth prospects.
In addition, the team focuses on companies that are below-average on the basis of earnings, and book value.
The team also seeks companies with above-average dividend yields and return on equity or earnings growth potential.
In selecting stocks, the team may consider potential changes in currency exchange rates when choosing stocks.
Then the manager constructs a portfolio of stocks from a list of companies favored by the research team and allocates capital based on its conviction level.
The manager invests in stocks of issuers based in at least three different countries located outside the United States.
The fund may invest in companies across all market capitalizations and in certain emerging market countries.
The fund may have significant exposure to the financial sector
From time to time, based on market or economic conditions, the fund may invest a significant portion of its net assets in the securities of issuers located in, or with significant economic ties to, a single country or geographic region.
Additionally, the fund may lend its securities to broker-dealers and other institutions to earn additional income.

Strategy
Process
Research
Risk
Philosophy
Price
Last Close
$20.27 ( +0.1 )
52 Week HL
$20.72 - $14.39
Top 10 Holdings
Apr 02, 2021
Company Name
Sanofi
Novartis AG
BNP Paribas
Volkswagen AG
TOTAL S.E.
Company Name
Samsung Electronics
Takeda Pharmaceutical
Barclays PLC
Sumitomo Mitsui
ABB Ltd.
Total
Holding
2.0
1.9
1.7
1.7
1.6
20.9%
Manager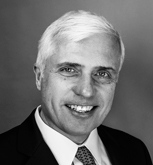 Name
Gene L. Needles, Jr.
Leadership
Single Manager
Advisor
Causeway Capital Management LLC
Documents
Prospectus
Fact Sheet
Annual Reports
| | 2021 | 2020 | 2019 | 2018 | 2017 | 2016 | 2015 | 2014 | 2013 | 2012 | 2011 |
| --- | --- | --- | --- | --- | --- | --- | --- | --- | --- | --- | --- |
| Q1 | 6.4% | -30% | 9.6% | -1.9% | 6.9% | -3.3% | 5.3% | 0.2% | 2.3% | 11.9% | - |
| Q2 | 2.7% | 15.4% | 0.8% | -0.6% | 5.7% | -1.8% | 1.4% | 3% | 1% | -7.9% | - |
| Q3 | 1.9% | 3.4% | -2.6% | 2.1% | 5.4% | 5.8% | -10.5% | -5.3% | 11.5% | 8.2% | - |
| Q4 | - | 19.2% | 6.1% | -14% | 4.6% | -0.6% | 2.6% | -5.2% | 6.8% | 5.7% | - |
| | J | F | M | A | M | J | J | A | S | O | N | D |
| --- | --- | --- | --- | --- | --- | --- | --- | --- | --- | --- | --- | --- |
| 2021 | -2.1% | 5.1% | 3.4% | 1.7% | 4.1% | -3% | -1% | 1.6% | 1.4% | - | - | - |
| 2020 | -5.1% | -9.2% | -18.8% | 6.7% | 6.1% | 1.9% | 1.8% | 6.1% | -4.3% | -4.7% | 21.4% | 3.1% |
| | | 2021 | 2020 | 2019 | 2018 | 2017 | 2016 | 2015 | 2014 | 2013 | 2012 | 2011 |
| --- | --- | --- | --- | --- | --- | --- | --- | --- | --- | --- | --- | --- |
| | | 0% | 16% | 29% | -6% | 19% | 8% | -1% | 14% | 29% | 13% | 0% |
Alpha
| | 2021 | 2020 | 2019 | 2018 | 2017 | 2016 | 2015 | 2014 | 2013 | 2012 | 2011 |
| --- | --- | --- | --- | --- | --- | --- | --- | --- | --- | --- | --- |
| AAIPX | 11% | -1% | 16% | -17% | 24% | -0% | -2% | -7% | 24% | 21% | -12% |
| S&P 500 | - | 16% | 29% | -6% | 19% | 8% | -1% | 14% | 29% | 13% | - |
| Alpha | 11% | -16% | -13% | -10% | 6% | -8% | -1% | -21% | -5% | 8% | -12% |