American Beacon Mid-Cap Value Fund
American Beacon
Summary
The fund seeks capital appreciation and current income in the long term by investing in mid-size companies in the United States.
The fund manages assets by hiring sub-advisers and currently works with three. The fund prefers a multi-manager investing approach to reduce volatility and downside risk.
The sub-advisors rely on fundamental analysis and changing economic trends to determine the earnings growth prospects of companies.
About 33.9% assets are allocated to Barrow, Hanley, Mewhinney & Strauss, LLC, 33.1% to WEDGE Capital Management, LLP, and 33% to Pzena Investment Management, LLC.
Barrow invests in companies with More
Price
Last Close
$17.28 ( +0.13 )
52 Week HL
$21.17 - $16.82
Sector Allocation
Dec 31, 2020
Top 10 Holdings
Apr 02, 2021
Company Name
Axis Capital
PROG Holdings,
Fidelity National
MGM Growth
American International
Company Name
Westinghouse Air
Ally Financial,
Marriott Vacations
Avnet, Inc.
Edison International
Total
Holding
1.4
1.3
1.2
1.2
1.2
15.3%
Manager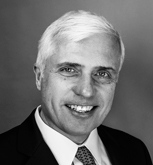 Name
Gene L. Needles, Jr.
Leadership
Single Manager
| | 2022 | 2021 | 2020 | 2019 | 2018 | 2017 | 2016 | 2015 | 2014 | 2013 | 2012 |
| --- | --- | --- | --- | --- | --- | --- | --- | --- | --- | --- | --- |
| Q1 | -1.1% | 16% | -39.9% | 13.8% | -4.1% | 5.3% | 1.2% | 2.9% | 2.7% | 14.2% | - |
| Q2 | -6.8% | 5.9% | 25.1% | 1.7% | 3.2% | 1.7% | - | 0.3% | 4.5% | 5.4% | - |
| Q3 | - | 2% | 5.8% | 0.1% | 1.7% | 4% | 7% | -9.6% | -3.9% | 7.2% | - |
| Q4 | - | -5.6% | 26.6% | 4.9% | -18.4% | 5.1% | 8.5% | 3.1% | 5.2% | 8.5% | - |
| | J | F | M | A | M | J | J | A | S | O | N | D |
| --- | --- | --- | --- | --- | --- | --- | --- | --- | --- | --- | --- | --- |
| 2022 | -2.1% | 2.8% | -1.7% | - | -6.8% | - | - | - | - | - | - | - |
| 2021 | -1.2% | 11.2% | 5.6% | 6% | 2.8% | -2.7% | -1.2% | 2.4% | 0.7% | -0.2% | -1% | -6.6% |
+
Annual
| | | 2022 | 2021 | 2020 | 2019 | 2018 | 2017 | 2016 | 2015 | 2014 | 2013 | 2012 |
| --- | --- | --- | --- | --- | --- | --- | --- | --- | --- | --- | --- | --- |
| | | -3% | 26% | 3% | 24% | -14% | 11% | 17% | -7% | 12% | 31% | 16% |
Alpha
| | 2022 | 2021 | 2020 | 2019 | 2018 | 2017 | 2016 | 2015 | 2014 | 2013 | 2012 |
| --- | --- | --- | --- | --- | --- | --- | --- | --- | --- | --- | --- |
| AACIX | -8% | 16% | 1% | 25% | -20% | 18% | 18% | -4% | 9% | 40% | 16% |
| Russell Midcap | -3% | 26% | 3% | 24% | -14% | 11% | 17% | -7% | 12% | 31% | 16% |
| Alpha | -5% | -11% | -2% | 1% | -6% | 7% | 0% | 3% | -4% | 9% | 0% |